WSOP Daily Summary for Tuesday, July 11th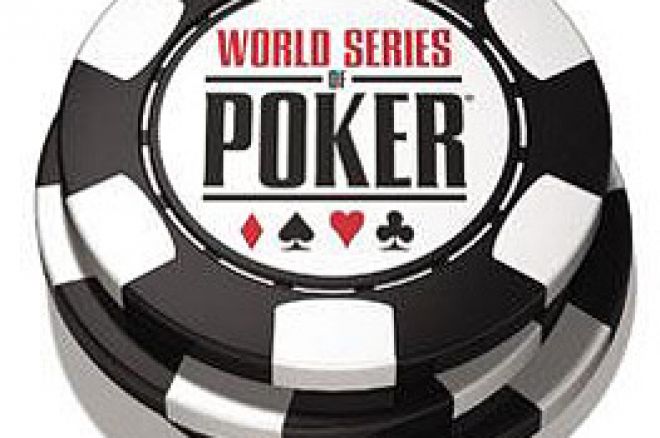 There were three events in action at the World Series of Poker yesterday, headlined by the final table for Event #16 ($10,000 Pot-Limit Omaha). Lee Watkinson defeated Mike Guttman heads up, earning $360,659 and a coveted WSOP bracelet. (For details on that final table, read Earl Burton's full report by clicking here.)
The other two events are summarized below.
EVENT #17 ($1,000 NO-LIMIT HOLD'EM) - DAY TWO
Event #17 resumed with 139 players hoping to reach the final table.
John Phan was among the chip leaders all day. Phan is very experienced at big-stack play, and puts tremendous pressure on his opponents. At one point, he raised ten straight pots uncontested until another player finally took a stand with a reraise. Phan would take some big hits late, but he survived the day in second chip position behind Mike Pomeroy.
This was the fourth money finish for Humberto Brenes, the popular Costa Rican pro. He started the day in fifth place, and played strong throughout. He kept the mood light at the final two tables, giving his trademark "thumbs up" sign whenever he raised. By the end of the day, the other players were emulating him for their own raises. Brenes survived to reach the final table in fourth chip position.
Carlos Mortensen is on a hot streak right now, and he made a strong run at his third final table of the Series. He was short stacked late, but managed to survive — to tenth place. He was the last elimination of the day, going home on the final table bubble at 1:45 am.
Ultimately, four of the top five Day One chip leaders would survive to reach the final table, including Day One chip leader Corey Chaston. Here were the nine final table players and their official chip counts:
Seat 1: John Phan - 747,000
Seat 2: Mike Pomeroy - 1,325,000
Seat 3: Humberto Brenes - 564,000
Seat 4: Tom Hawkingberry - 675,000
Seat 5: Corey Chaston - 229,000
Seat 6: Mike Halford - 89,000
Seat 7: Kevin O'Donnell - 222,000
Seat 8: Jon Friedberg - 189,000
Seat 9: Thang Luu - 314,000
Bittersweet Endings: Carlos Mortensen has finished 10th or higher in three events already. Unfortunately, he hasn't made it any higher than 9th place. It's a great accomplishment, but the closer you get to the top, the more painful it is to bust.
Only Brenes Has a Bracelet: Humberto Brenes has more World Series results than the other players combined. This is his 17th WSOP final table, and he won two bracelets in 1993.
Ready for the Major Leagues: Thang Luu finished third in Event #1 last year, the $500 casino employee's event.
Lucky Seven: This is the seventh WSOP money finish since 2004 for Jon Friedberg, and his first final table.
EVENT #18 ($2,000 POT-LIMIT HOLD'EM) - DAY ONE
Event #18 attracted 590 entrants, creating a total prizepool over $1 million. This was a two-day event on the schedule, so they would have to play all the way down to less than three tables.
The top 54 players were paid, and the money bubble burst about 11:30 pm, when Matt Lefkowitz busted out in 55th place. Notable money finishers included David Chiu (50th), Men "The Master" Nguyen (44th), Padraig Parkinson (40th), David Levi (30th), and Daniel Alaei (29th).
It took 15 hours, but the field reached 22 players by 3:00 am. Here are the top five chip leaders, along with some notables still in the field (average stack: 53,636):
1. Jason Sagle - 225,000
2. Christopher Viox - 112,000
3. Dustin Holmes - 95,500
4. Eric Kesselman - 72,000
5. Kimmo Liukku - 71,000
6. Harley Hall - 71,000
13. Joe Hachem - 57,000
14. Jim McManus - 51,500
15. Kirill Gerasimov - 40,500
Worthy World Champion: Joe Hachem never played in a WSOP event until late last year. He was an unknown when he finished on the final table bubble (10th place) in Event #37. Then he won $7.5 million in the Main Event. This year, he's already made one final table (Event #5), finishing second. And now he has a chance for yet another. To paraphrase the Grinder, Hachem's no fluke; he's a machine.
Day Two of Event #18 is scheduled to begin today at 2:00 pm, and play will continue through the final table until the bracelet is awarded. First prize is $311,403.
Ed Note: Joe Hachem endorses Poker Stars. A worthy cause indeed.