WSOP Daily Summary for Tuesday, July 4th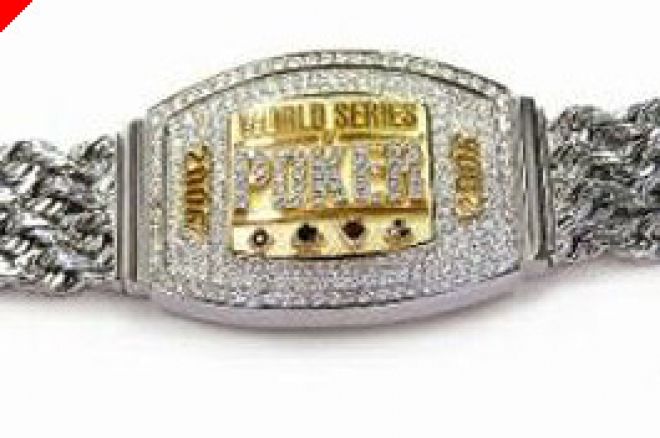 Happy belated Independence Day, my fellow Americans! This mid-summer holiday was best celebrated with friends and family at barbecues and ballgames, followed by fireworks.
Unless you're a poker player, that is. One of the premier WSOP events would start on our nation's 230th birthday, and it featured fireworks of a different kind.
In total, there were three events in action on the Fourth of July, headlined by the final table for Event #7 ($3,000 Limit Hold'em), where William Chen defeated Yueqi "Rich" Zhu heads up. Chen took home $343,618 and a coveted WSOP bracelet. (For details on that final table, read Earl Burton's full report).
The other two events are summarized below.
EVENT #8 ($2,000 OMAHA HI-LOW SPLIT) - DAY TWO
Event #8 resumed with 61 players, all looking to make the final table. It was a fairly short day, taking just 8 hours to diminish the field to nine, and that includes the dinner break.
The Day One chip leader, Cong Do, carried his momentum to the final table, even though he's on a short stack. He only gained 50% more chips during the day, turning 66,500 into 99,000.
There was a notable clash early between Shawn Sheikhan and Daniel Negreanu. Sheikhan had built a big stack, and bluffed Negreanu out of a pot on the river with absolutely nothing and showed it. Sheikhan took that opportunity to taunt Negreanu a bit, while Negreanu questioned why Sheikhan was in the hand to begin with.
As it turned out, Sheikhan may have been tempting fate. He was on top of the world when the field reached the final four tables, but he never advanced further than that, busting out in 31st place. It was Negreanu who would have the last laugh, reaching the final table in third place with 166,000 in chips.
It's safe to say that Daniel Negreanu is on a hot streak right now, as this is his third deep finish in the past week and a half. He placed 2nd in the WSOP Tournament of Champions, and 8th in Event #5 ($2,500 Short-Handed No-Limit Hold'em). He has to be considered the favorite going into this final table.
Day Two came to an end with the elimination of Alan Mittelman, who started the day in second place. In the final hand, he had the nut low draw and a full house. But the low draw never hit, and Robert Mangino eliminated Mittelman in 10th place with a higher full house.
Here are the nine final table players and their official chip counts:
Seat 1: Florante "Rusty" Mandap - 156,000
Seat 2: Steve Lustig - 31,000
Seat 3: Cong Do - 99,000
Seat 4: Jeff Madsen - 225,000
Seat 5: Robert Collins - 156,000
Seat 6: Robert Mangino - 165,000
Seat 7: Russ Salzer - 142,000
Seat 8: Daniel Negreanu - 166,000
Seat 9: Jack Zwerner - 189,000
Interesting Trivia: Both Daniel Negreanu (in 2002) and Russ Salzer (in 2005) have a second-place finish in a WSOP Omaha Hi-Low event.
More Trivia: If Daniel Negreanu wins this event, he'll become poker's first "8-Million-Dollar Man." That would represent his career tournament earnings, a number that no player has ever reached. (This number includes all tournaments, not just WSOP events.)
The final table for Event #7 is scheduled to begin today at 2:00 pm.
EVENT #9 ($5,000 NO-LIMIT HOLD'EM) - DAY ONE
Event #9 attracted 622 entrants, creating a total prizepool over $2.9 million. With a buy in half the size of the championship, this is usually one of the premier preliminary events, and first prize would be worth $818,546.
The big storyline on Day One involved two players who are known for talking and taunting — Phil Hellmuth and Jean Robert Bellande. Hellmuth fell short of a final table the day before, and was eager to try again, still focused on adding another bracelet to his collection. Bellande is eager to pick up his first.
As usual, Hellmuth arrived late, about halfway through the second level of blinds. But he quickly made back his chips and then some, getting off to a fast — if delayed — start. At the dinner break, Hellmuth was among the chip leaders with over 55,000.
Jean Robert Bellande took over the chip lead shortly after the dinner break. Bellande took a hit with queens vs. kings, but bounced back stronger than before by cracking another player's pocket queens with A-Q (he flopped an ace).
Shortly after midnight, Hellmuth and Bellande entered battle. On a board of A-4-3-7-10, Bellande toyed with Hellmuth by making the minimum bet (1,600) on every street. On the flop and turn, Hellmuth raised him to 5,000. On the river, Hellmuth just called the min-bet, and mucked when he saw Bellande's A-9 (pair of aces, nine kicker). That 33,000 pot took Bellande up to 120,000, and knocked Hellmuth down to 21,000. But they were far from finished.
Half an hour later, Bellande moved all in against Hellmuth and another player with the board showing As-Qd-5c-8s. The other player folded, but Hellmuth called with Qs-Js (pair of queens, flush draw). Bellande showed Ac-5h, good for two pair. Hellmuth had 11 outs to stay alive, and caught the 2s on the river for the flush. That doubled Hellmuth to 71,000, and dropped Bellande to a still-comfortable 101,000.
Another 30 minutes, and they were ready to spar some more. The tournament was on the money bubble with 64 players remaining (only 63 would be paid), and had shifted to round-for-round play. Three players checked the flop, and the board read 7c-4c-2c-6d when Hellmuth bet 9,000 on the turn. Bellande called, and the big blind folded. The last card was the 8d, and Bellande called a 15,000 bet from Hellmuth, who showed 8s-5c for a straight. Bellande mucked, and Hellmuth won a pot worth 72,000. That put Hellmuth in command with 131,000 in chips, compared to 70,000 for Bellande.
Bellande would take another hit when he doubled up a shorter stack. Bellande's pocket tens couldn't overcome pocket jacks. But while bubble play was still in effect, there would be one last Bellande-Hellmuth confrontation.
Hellmuth made a standard raise, Bellande called, and Hellmuth said, "Round three, Bobby." Hellmuth asked the dealer to pause as he considered checking in the dark, but eventually decided against it. The flop brought three spades (Ks-7s-3s), and both players checked. The turn card paired the board with the 7d, and Hellmuth check-called a 10,000 bet from Bellande. The river put a fourth spade on the board (the Qs), and Hellmuth bet 14,000. Bellande mucked, forfeiting the pot worth over 35,000. That was one of the last hands of the day.
Both players survived the bubble, with Hellmuth finishing the day in third place, and Bellande further behind (but still above average) in 24th place. You can expect them to continue their battle tomorrow.
But they won't be alone. There were 58 other players who survived the day. Here are the top five chip leaders heading to Day Two, along with some notables who are above the average stack of 51,833:
1. Erik Cajelais - 137,900
2. Steven Prentky - 131,600
3. Phil Hellmuth, Jr. - 126,300
4. Dang Trinh - 124,700
5. Richard Freire - 109,200
7. Dustin "Neverwin" Woolf - 100,500
12. Vinnie Vinh - 83,400
13. Casey Kastle - 82,600
14. Chad Brown - 72,400
15. Rob Hollink - 71,900
21. Brian Wilson - 57,700
22. Marco Traniello - 56,000
23. Rene Angelil - 54,300
24. Jean Robert Bellande - 53,300
26. Marcel Luske - 51,900
One last thing: Phil Hellmuth has reached the money again — this represents his 52nd career WSOP cash. Earlier today he was quoted as saying, "I don't care about making the money. I know I'm supposed to, but I want a bracelet."
Day Two of Event #9 is scheduled to begin today at 2:00 pm.
Ed note: Party Poker have multiple tables available at every limit, 24 hours a day.