WSOP Results - Hellmuth's drive for 10 Foiled; Clements wins the $3000 Omaha Hi-Lo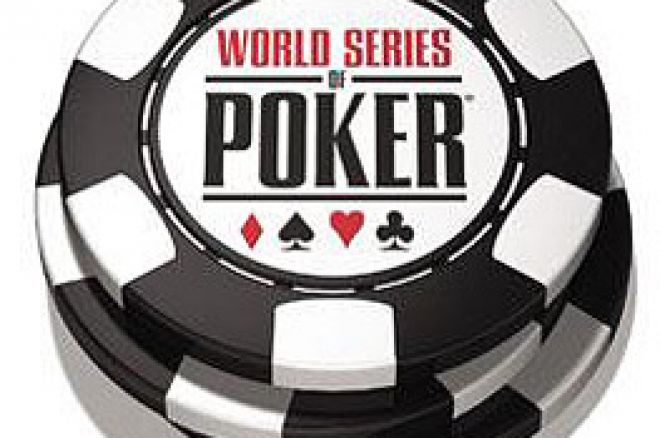 Entering the final stretch of the World Series, many tournaments are not drawing the same kind of crowds that the earlier events boasted. Only 352 players entered the $3000 Omaha 8-or-better limit event, and in a field full of many professionals, quite a few made noteworthy cashes.
John Hoang earned his third cash but missed his third final table, finishing 20th, Allen Cunningham followed up his bracelet win and improved his standing in the Player of the Year race with an 18th place finish, Chad Brown received his second cash in 17th place, and Andrew Black narrowly missed the final table with an 11th place finish.
The story of the day, however, was whether Phil Hellmuth, in his second final table of this year's series and 2nd in chips, would be able to catch up to Johnny Chan and Doyle Brunson and tie their record of 10 total bracelets.
Hellmuth had some serious competition at his table; Thor Hanson, Brent Carter, and Peter Costa joined him as players who have had double-digit cashes throughout their WSOP careers. Entering the last day of play, the final table was composed of:
Seat 1 - Phil Hellmuth - $158,000
Seat 2 - Martin Corpuz - $76,000
Seat 3 - Peter Costa - $108,000
Seat 4 - Scott Clements - $244,000
Seat 5 - Thor Hansen - $86,000
Seat 6 - Alex Limjoco - $116,000
Seat 7 - Steve Ladowsky - $97,000
Seat 8 - Brent Carter - $49,000
Seat 9 - Ronald Matsuura - $120,000
Alex Limjoco was the first player eliminated after being crippled by a brutal beat. Limjoco flopped top two pair and turned the nut full house. However, his bracelet dreams were crushed when the case ace fell on the river, giving Scott Clements, who was drawing to one out in the deck with three aces in his hand, a bigger full house. With only two big blinds left, Limjoco fell on the very next hand when he pushed all-in and was called in three spots, then mucked his hand on the river. He earned $19,430 for 9th.
Steve Ladowsky was the next player eliminated, in a somewhat surreal situation. Ladowsky, who had been expressing his agitation all day, went all-in from the cutoff and was called by Phil Hellmuth in the big blind. Hellmuth chuckled as he made the call in the dark and had his hand hold up. Afterwards, he was all smiles, shaking Ladowsky's hand and acting like a perfect gentleman. Ladowsky, however, stormed off, berating the play of his opponents and complaining to anyone within his vicinity about his bad luck. It was a bit of a role-reversal, to say the least, as the Poker Brat looked on in amusement. Ladowsky finished with $29,146 for 8th.
Professional Peter Costa fell in 7th shortly thereafter, taking home $38,861. Like Limjoco, Costa was crippled by Scott Clements a few hands before after being losing a big pot to a bad beat. This time, Clements was drawing to four outs, hitting his jack on the river to take down the pot.
After busting, Costa commented, "I played well today, yesterday, and the first day, but [Scott Clements] is just on fire– he hit a one-outer on [Alex Limjoco] to win a big pot, and a four-outer to bust me. He plays well, but boy has he got lucky." Costa exited quickly, heading over to another part of the Convention Center after explaining, "I'm already in for $6000 [in the pot-limit Omaha with rebuys, which was being played simultaneously during the final table] and I haven't even played a hand!"
A sorely disappointed Phil Hellmuth was the next competitor out, ending his drive for bracelet #10. Hellmuth was busted by Brent Carter, whom Hellmuth notably exchanged heated words with during last year's main event. Hellmuth, who had been bleeding chips all day, lost when the board came 10-8-8-3-8 and his A-Q high was beaten by Carter's A-K high. There was a bit of controversy after Carter did not announce his winner and Hellmuth questioned whether Carter was slow-rolling him. Carter explained, however, that the delay was because he misread the board, which Hellmuth seemed to accept. Although many expected a tirade, Hellmuth exited with class, shaking hands with all of the players and commending them for their play. Hellmuth added to his record cashes and earned $48,576 for 6th.
While limit Omaha hi/low is not Hellmuth's best game (he has won all 10 bracelets in hold 'em events), he was certainly expected by many to win his 11th bracelet at the event and it was a bit of a shock to see him go out so early. However, his table seemed in agreement that his quick exit was a result of playing too loose. Ronald Matsuura, who joined Hellmuth at the final table, noted, "He played a lot of hands, I was surprised." Brent Carter agreed, explaining, "He had walked into some hands that he shouldn't have started with, and he got short-stacked as a result."
Brent Carter took out his second player of the tournament shortly thereafter, eliminating Ronald Matsuura in 5th after he made a queen-high straight. Matsuura happily took home his $58,291, saying, "I felt like I played good. I didn't make any mistakes, but luck wasn't with me at the end. I was short-stacked for 7 hours on day 1, so I was very fortunate to get this far."
Down to four players, it looked like there was no stopping Scott Clements, who had almost ¾ of the chips in play. He began the day with the chip lead, and after taking some lucky pots, used his big stack to torment the other players. He never relinquished the lead throughout play and was never really threatened by any other player.
Clements first eliminated Martin Corpuz in 4th after hitting a flush on the turn. Corpuz earned $68,006 for his play. Clements then took out Brent Carter in 3rd for $77,722 when he made a straight on the river. Carter noted that the cash was his 42nd in his career at the World Series.
Down to two, Clements had a dominating 10:1 chip lead on Thor Hansen. The end came quickly for Thor, when on the 11th hand of headsup play, Clements' 10d-9s-6s-5s beat Hansen's Jd-5d-4h-2h on a board of 8s-4c-2s-7s-3d. Clements made a flush for the high and a 2-3-4-5-6 for the low to scoop the pot and win the bracelet. He earned $301,175 for his win, while Hansen took a respectable $155,443 for 2nd.
Ed note: Phil still has 'only' nine bracelets. Come play poker online with him at Ultimate Bet