WSOP Updates - HORSE, Prop Bets, and TV Meltdowns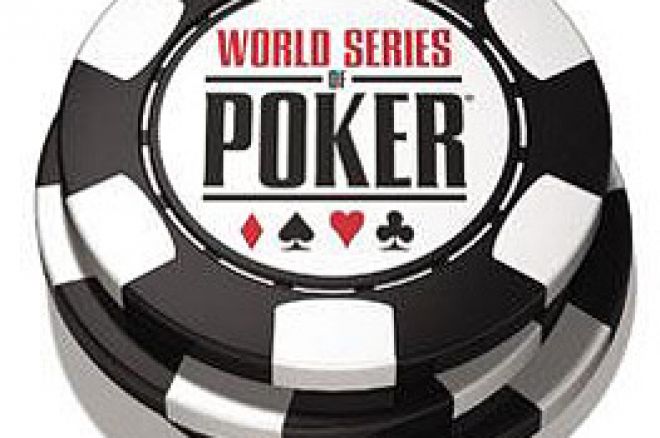 The $50,000 HORSE event is coming on July 12th. Yes, that's right a WSOP event with a $50K buy-in. There is a lot of interest in just how many entrants a $50K event will draw. But I can tell you that if 'informed rumors' are any indication; a lot of people will be surprised by the size of this field. When we started here at the Rio on June 25th inquiring minds were putting the over/under for this event at 100, within just a few days I was overhearing bets at 125 and 150. Every time I heard talk of the HORSE event the numbers were creeping up. Was this just a wildfire rumor or were there actually some big spenders heading for town to the swell the ranks of what everyone anticipated as a "Pro Only" event. Yesterday, I asked six of the top floor staff about their estimate of the potential field for the HORSE event and I was shocked to hear the numbers 200 or more offered without the blink of an eye. I ran into Mike Sexton and Layne Flack having this same discussion and Mike was willing to take all bets; he wants the over at 100. When I told him about the "floor" estimates, he was shocked but was going in for more information. We shall see but remember the basic over/under rule on poker tournaments: Never bet against the tournament staff. My current best guess, if you can get the over 100, it's a lock; at 200 take the under but don't use the rent money.
*****************************************************
I have received several emails from readers who wanted to know the details of the Joe Sebok vs. Gavin Smith "Superhero" wager on the Series this year. Here are the rules as established by the gentlemen involved.
1. All Hold'em events from event #2 through event #37 at the WSOP '06 will be used in the final tally. The ESPN World Series Player of the Year points will be the scoring system employed.
2. If either Smith or Sebok is unable to play in any event, due to being at a final table of another event, the points will still be live for that Hold'em event missed. In other words, ALL Hold'em events will be used, regardless of a lack of participation of one player in any one event.
3. For the first day of Main Event '06, the losing player will be forced to dress up as anything that the winning player comes up with. You read that correctly. Anything.
4. For all subsequent days of Main Event '06 that losing player is still alive with chips, they must dress up as different Superheroes picked out of a pre-approved hat by both parties. Said Superhero will be revealed each night before on both player's separate blogs. Costumes for loser will not be enforced for last three days of Main Event '06, (8/8-8/10) for possible marketing opportunities.
5. Losing player must continue each day as a new Superhero until they are knocked out of Main Event '06, or until play begins on 8/8, Day 11 of Main Event '06.
I have suggested to the gentleman that "Superhero" is a category open to wide interpretation and according to rule #3: "the losing player will be forced to dress up as anything the winning player comes up with." I personally feel that the purple TeleTubby qualifies and would be a perfect outfit for the Main Event. At present Gavin has one money finish and both he and Joe are into Second Day of their current events, however Joe is in the Limit Hold'em field and Gavin is leading the Omaha event, which according to rule #1 does not qualify for the Superhero wager.
******************************************************
While we are on WSOP wagers and Gavin Smith, here is another one. Josh Arieh and Gavin traded 2 ½% of each other for the Main Event and then played a best 2 out of 3 nine ball pool match for an additional 2 ½%. Josh now has 5% of Gavin having won a hard fought battle on the other "felt" game.
*****************************************************
I would guess that most of us have taken our seats in a single table satellite and heard someone offer a "last longer" side bet. Anyone one who wants in, just tosses in the wager and the player who finishes the highest wins the side bet. It's usually 10 or 20 bucks. So listen to this "last longer" I heard at the table next to me the other day. I was playing a $175 single table and being that it was just after 1 PM, most of the players in the room were either in the 12 noon event or waiting for the 2 PM event to begin. Not a lot of players for the satellites at that time of day. A $525 satellite was trying to get ten players with no luck and there was a $1,025 table with only two players that might never fill up. Finally, in the waiting cue were two players looking for a $325 satellite. After much discussion the players got together and called the floor and asked to start a $325 table, they had ten players.
The two players who wanted a $325 table were happy. The other eight players all threw $200 into a "last longer" pool and effectively they were playing a slightly short-handed $525 satellite and the two players, who had wanted a $1025 game, made a side-bet of $500. Since the house rake is $25 on any of these games, the house was happy, the players were happy. I had to stick around for the results, after my Aces got cracked in the $175 game and wouldn't you know; the two $325 players chopped the table but made less than the third place guy who won both of the side bets.
***********************************************
For your weekend television viewing pleasure. The Intercontinental Poker Championship continues on the telly this weekend. Tony G. offers this teaser:
"Everyone remember to watch CBS Saturday at 5pm Eastern. I go a bit crazy, and it will be fun to watch."
When Tony G. says "a bit crazy" I would say that is more than enough information to get a poker (or Jerry Springer) fan to tune in.