WSOP Updates – Monday Preview – Hellmuth's quest for 10 Leads the News.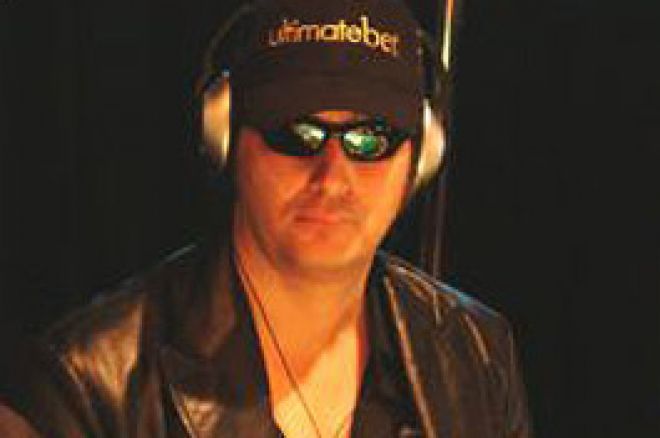 A tale of two final tables – that's what we will have at the Amazon Room of the Rio Hotel & Casino today as Phil Hellmuth, Jr is in good position to take a run at his 10th WSOP gold bracelet.
Event # 24 - $3,000 Omaha Hi-Lo Final Table
This bracelet would be the most significant for Hellmuth if he can win it for two reasons. Firstly, it would be his tenth WSOP bracelet, which would bring him back into a tie with Johnny Chan, and Doyle Brunson at the top of the all time list. Maybe as importantly to Phil, it would be Phil's first bracelet in an event other than Hold Em. This event is sure to draw the most attention in the Amazon Room today, and here is how the players sit as final table play gets underway at 4pm.
Scott Clements $244,000
Phil Hellmuth $158,000
Ronald Matsuura $130,000
Alex Limjoco $116,000
Peter Costa $108,000
Stephen Ladowsky $97,000
Thor Hansen $86,000
Martin Corpuz, Jr $76,000
Brent Carter $49,000
Event # 23 - $3,000 Limit Hold Em – Final Table
You almost have to feel for the final table participants in Event # 23 – With Hellmuth's quest for 10 on one stage, and the star-studded $2,000 No Limit Hold Em Shootout playing its day two out, you can't help but think that the viewing audience of the final table for event # 23 will be on a "(really close) friends and family" plan. These nine guys are not the most known in the poker world, and other than Theo Tran, who won a prelim event at the LA Poker Classic this year, and Jerrod Ankenman, who has a win under his belt, and has most notably dominated the CHOWAHA events at BARGE over the years, there isn't a lot of star power at this final table. What there is, however, is nine people who have played some pretty darn good limit hold 'em over three days, and one of them is going to walk away with $291,755, and a gold bracelet they can show off for the rest of their lives.
Ian Johns $207,000.00
Jerrod Ankenman $161,000.00
Brendan Taylor $155,000.00
Javier Torresola $132,000.00
Mark Newhouse $106,000.00
Ben Robinson $103,000.00
Theo Tran $74,000.00
Tad Jurgens $60,500.00
Fi Tran $31,000.00
Event # 25 - $2,000 No Limit Hold Em Shootout – day two
Controversy was the rule of the day yesterday in day one of this event, as a decision to change from 10 handed to six handed tables with very little notice was met with one player being escorted from the room screaming (Harry Demetriou), and one player showing up to no chips because he has been blinded out prematurely (Daniel Negreanu), and having his head explode when he discovered this. But, the tournament played, as all tournaments do, and we are down to 100 players, and back to a 'normal' shootout format. This format issue will likely be addressed before the Limit shootout tournament starts a week from today. Many notable players advanced, including actor James Woods and here is a partial list of those starting day two. 10 tables of 10 players will play out until each one has a winner. Those 10 winners will advance to the final table tomorrow, and play for the top prize of $240,000, and the coveted gold bracelet.
Todd Brunson
Kathy Liebert
Brett Jungblut
JC Tran
James Woods
Jeff Shulman
Chris Ferguson
Dustin "Neverwin" Woolf
Yosh Nakano
Layne Flack
Josh Arieh
Chau Giang
John Duthie
Roland DeWolfe
David Singer
Evelyn Ng
Sverre Sundbo
Gavin Griffin
Bruno Fitoussi
Daniel Alaei
Tony G
Marcel Luske
Arnold Spee
Kolk Marek
Michele Lewis
Blair Rodman
Mark Seif
Vanessa Selbst
Mike Sexton
David Pham
Ed Note: Mike Sexton won his table in the shootout. Mike proudly endorses Party Poker ...Can the Ambassador of Poker be wrong?