WSOP Updates – 'Spotlight Series' – Rebuy Mania!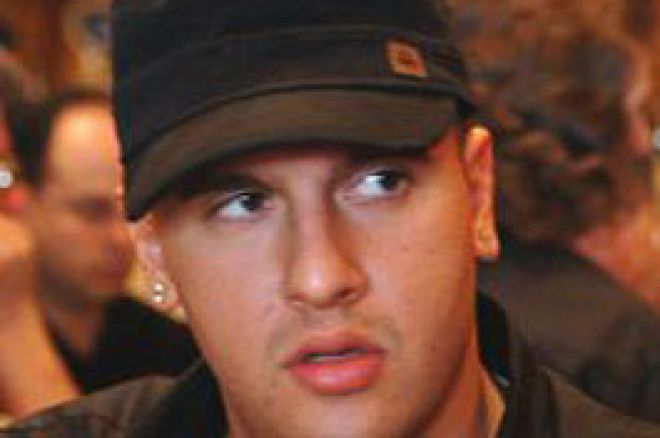 One of the most anticipated events at the World Series of Poker is the $1,000 NLHE w/rebuys. Now there are a lot of poker players, particularly amateur or first time WSOP players, who might disagree about why this is such a great event. Let's just say its great fun to watch but sometimes not so much fun to play. You see when it's a rebuy event there are some "strategies" that might tilt (or crush!) the short stack or short bankroll player. Here is the particularly strategy that some players find a bit "tilting."
A professional player with a bankroll will move in pre-flop at the beginning of the tournament with practically any two cards or with very marginal hands. The idea is that slightly better or even monster hands will call and since nearly any hand is 60/40, the all-in move will eventually result in a series of double ups. Sounds like a losing proposition? Well it is if you take only stage one of the plan into account but in a re-buy event, particularly a rebuy event with a WSOP bracelet at the end of the road, most players will be prepared to rebuy at least once and often more than that. So what the uber-aggressive players are doing is seeding the field or lending money to the table to take back later. You want to employ this strategy early on before tables start to be broken and you need to have a table with a majority of players ready to gamble it up.
At the WSOP all rebuys must be made with casino chips, not cash and not satellite chips. So prepared players come to the table with those yellow $1,000 Rio chips ready to go. I arrived around 11:30 AM and made several passes around the tournament area as the players were finding their tables and seats. I saw not less than 10 players with stacks of $10,000, literally dozens with $5,000, not to mention all the chips in pockets and purses. By all indications this was, indeed, going to be one of those wild rebuys events with the prizepool growing by the minute.
I was wrong! With 752 entrants there were a total of 1670 rebuys and addons. That totals about 2.2 rebuys per entrant and that is incredibly, remarkably, unbelievably low. Not that some players didn't make the attempt. I found an observation post between Gavin Smith's and Daniel Negreanu's tables. The over/under on Daniel was for 18 rebuys. Two year's ago Daniel had reached 23 and last year Darrell "Gigagbet" Dicken had reached a near record 28 rebuys. In the early going, all signs pointed to another record run. By the time I reached Gavin's table he was in full flight:
"I've got $3,000 out Tim and I'm 0 for 3 in races."
But Gavin's rebuy days were over on the next hand when he doubled up and then doubled again three hands later. Not to say that this good fortune slowed down his wide open play but good cards and several big suck-outs kept Gavin well away from another repurchase until he made the add-on at the end of the second level.
Daniel Negreanu was a slightly different story, arriving late:
"I figured being late might save me some money!"
Six "Kid Poker" rebuys in his first twelve hands encouraged the "over" bettors but a double up on hand twelve followed by another on the following hand pushed Daniel to near the chip lead at his table and then he pushed 44 against two other all-ins holding AA and AK, but as Daniel reasoned:
"There were three fours on the last flop, fours must be hot!"
With that highly refined re-buy logic, Daniel did flop a 4 and was now the dominant chip leader and the table. Some of his table tired of shipping piles of chips to Daniel and others just got tired. He moved beyond the rebuy period with about 12K.
Again, with a 2.2 re-buy average for the entire field; it was going to be difficult to find a "re-buy" leader but leave it to one of the pros to step up and take one or two or ten for the media. This year it was Michael "The Grinder" Mizrachi, who not only made it to double digits in the re-buy category but he did it with such style. Three or four blind all-ins launched Michael's run at the championship; these, of course, were all announced and all called and all lost! But the table was fun to watch and very entertaining. The unofficial count was 11 rebuys and add-ons for Michael, not nearly in record range but the undisputed winner of the 2006 NLHE re-buy donk-off award.
In later (and somewhat saner) play, we find that Gavin, Daniel, and Michael did not advance to Day Two play but right there in the middle of the pack with a slightly below average stack (30,700) is Tony G. I will follow Tony today when Event #14 restarts at 2 PM.