WSOP updates - Spotlight Series - 6 - How do Players Prepare?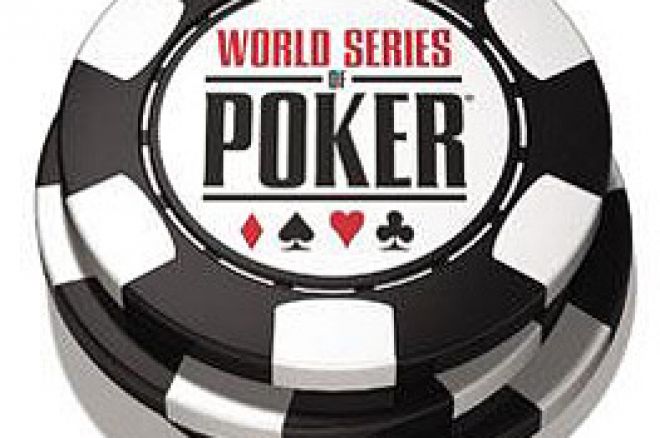 The end of week one was mostly an off day for our 'Spotlight' players. Liz Lieu did play in the $3,000 Limit Hold'em today but Liz still seems to be hanging by a thread this World Series. Let me give you the hand that crippled Liz late in level four today and you will get an idea of what 'hanging by a thread' entails. This was limit hold'em remember, with three limpers, Liz raises with AJo, all call. The board is A62, three checks and Liz bets, one caller. The turn is a 5, board is rainbow, check, Liz bets, call. River brings a 7, player bets out, Liz calls with her pair of Aces to the A6257 board and the player shows 67o for two pair.
Liz will be taking tomorrow off from playing poker, an Omaha Hi-Lo event is on the Series schedule. But Liz will not be taking the day off, she is the ESPN guest announcer for the final table of tournament #6 ($2,000 NLHE, a three day event). I will catch up with Liz tomorrow night and have another chat about just where her head and heart are after the first week.
Gavin Smith also took today off but for a very different reason. Gavin is resting and he also knew that he could not play tomorrow in Day Two of today's event, he has a previous engagement. Gavin is one of the three professionals in tomorrow's Mansion Poker Dome Pro-Am Challenge and Tony G. is one of the coaches for the amateur players. Tony also took today off from the series to participate in the Poker Dome boot camp for his amateur player. I spent time at both the camp and on the Poker Dome set for the pre-game. Tomorrow I will be hanging out in the Poker Dome for the Pro-Am Challenge and filling you in on all the action with Coach Tony and Pro Gavin.
To end our first week of coverage, I thought I would give you some of the comments I have gotten from the players at the Series this week. I asked random professionals: "Have you done anything different this year to prepare yourself for the Series?"
Michael "The Grinder" Mizrachi: I did take some to play with the kids, go to the moves and as always to hit the gym."
Jean-Robert Bellande: "More rest for the Series and during the events; actually stay in bed, watch a movie but you have to be ready for an event, you have to pace yourself. I am playing more events, it's tough if you play just a few and don't score, more events give you more opportunities and more need to rest and prepare."
Annie Duke: "I've not been playing a lot because of the WPT boycott. I have been working out 9 times a week, 4 spin classes, pilates, hiking and running. Not that any of that helped today but it's a long, long series."
Daniel Negreanu: "I played golf everyday."
George Bronstein: (4th place finisher in Event #3 PLHE and winner of first $550 Second Chance Event) "Preparation for me was a week of tournaments earlier this month in Tunica. I am only playing the events this first week, and then I am heading home and coming back for the Main Event."
Men "The Master" Nguyen: "Nothing new, sit down, same gear--go fast or go broke!"
John Juanda: "Lots more workouts. Last year took two weeks off and went to Thailand, this year the schedule of "other" poker stuff was just too busy, so more time at the gym and doing a lot of yoga."
Robert Varkonyi: "I am playing a lot of early events, which is new for me and also taking a real beating in them. Playing in shallow money in these early events really puts a premium on hitting an early hand, not something I have accomplished yet."
Howard Lederer: "No specific prep, definitely no specific prep, I have not been playing much but that was caused by business demands not specific preparation, at all."
Shawn Rice: "Well not pre-tournament preparation but I am taking a three day mid-tournament break to fly to Wisconsin for a Sammy Hagar Concert where we have on-stage tickets. Actually taking a planned break from the tournament."
T.J. Cloutier: "I am playing fewer events, picking and choosing, that's new for me, there are just too many and it's too long now to play them all. I play online a lot, those $11 events with a big field. They ask if its really me and I say yes but they generally say "bullshit!" so I just turn off the chat and play."
Bryant King: "I took a month and a half off before going to Tahoe to warm-up at the WSOP Circuit event there. I also got a lot of sleep and plan to keep doing exactly that".
Phil "Peaches" Routsis: "A month in Cabo San Lucas lots of golf, no cards and no casinos and then six days in Tahoe to knock the rust off before coming to Vegas."
Phil Hellmuth: "I have gotten into a good workout routine, working out every other day and that helps a lot."
Doug Carley: "I played the New Orleans WSOP Circuit event then took a break. I will not be playing all the events, sometime you just have to come up for air but don't quote me on that I still am a glutton for punishment."
"Ranger Rick" LaFay: "I did two tune ups, lots of online play for strategy and studying betting patterns and then three weeks in Tunica for live play and working on reads."
Andy Bloch: "I took a couple of weeks off from live play except for a great charity event at the new Red Rock card room, which is just ten minutes from his home."
Erick Lindgren: "This year I am taking it in stride and having fun. Last year I took all of this way too seriously and it affected my play. This year it is all about having fun."
Kathy Liebert: "I will take a couple of days off during the series, you have to.
I will be playing most of the hold'em events but fewer satellites maybe none at all."
Jennifer Harmon: "I like to walk around the tables looking for pity. And Never Give Up!"
Editorial comment: Jennifer has this post-bust out look that could draw sympathy from even the most harden poker rock.
Mark "Big Daddy from Cincinnati" Hanna: "I take long cold showers with sunlight streaming in from the skylight. It let's the light of Vegas that fills me up and with that I can play any two and outdraw anyone. The cold water also helps drive the images of all these beautiful cocktail waitresses out of your head. I am also marketing myself on EBay to wear a sponsorship t-shirt in all events. I mean why would someone pay a skinny dude like Amarillo Slim to wear their shirt; you couldn't get more than 3 or 4 letters on him. With me you can get the entire company history on just one side."
Editorial comment: Big Daddy is a great interview.
Ed Note: Paradise Poker have great tournament action. Check it out.