Celebrity Poker Tournament Comes To Minnesota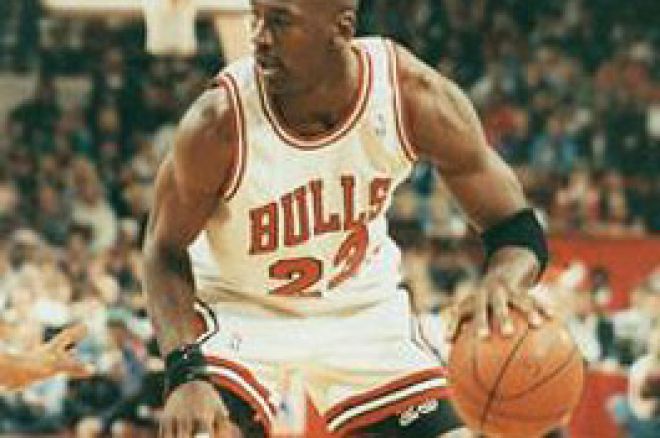 Poker tournaments have become a staple of many casinos and card rooms across the United States. Something that hasn't been as prevalent, however, is charity events that can draw big names and provide a way to raise funds for very deserving causes. Sometimes, there are these charitable events held in Las Vegas or Los Angeles, but it is not as often that we see them outside of those poker hotbeds. One tournament in Minnesota will potentially help change that and aid a fantastic cause as well.
Former Minnesota Golden Gopher and NBA player Trent Tucker (who played for the New York Knicks and won an NBA championship with the Chicago Bulls in 1993) will be the host for the Eighth Annual Trent Tucker Celebrity Golf and Poker Tournament on September 8th and 9th at the Canterbury Park racetrack in Shakopee, MN. The poker tournament will take place on September 8th and feature a $2,500 buy in tournament (which also covers the dinner that will lead into the event) with several celebrities scheduled to take part in the tournament. The golf tournament will be held on September 9th and it will take place at the Rush Creek Golf Club in Maple Grove, MN.
Tucker has tapped into his NBA days to draw in some high profile names for the poker tournament, including two of the fifty greatest players in the history of the league. NBA legend and former teammates Michael Jordan (who also more than likely will be around for the golf as well), Scottie Pippen and Charles Oakley will join Tucker as they square off against the participants. Microsoft founder and owner of the NFL's Seattle Seahawks and the NBA's Portland Trail Blazers Paul Allen will also be competing as well.
There are several top poker professionals that will be joining the festivities also. Two former World Champions, Johnny Chan and Chris "Jesus" Ferguson, lead a contingent of poker players that will also include one of the most dangerous players in the game today, Phil Ivey. Also coming to the felt for the Eighth Annual Trent Tucker Celebrity Golf and Poker Tournament will be one of the most impressive young stars in the poker world, Patrik Antonius.
Sponsored by Polaroid, the Canterbury Park racetrack and the World Poker Store (among others), the proceeds from the event will go to the Trent Tucker Youth Program. The organization aids in the continued development, through after school programs, of inner city and at risk youth through development of character, educational and career guidance and positive reinforcement. Tucker started his non-profit organization eight years ago and has been at the forefront of the group and its continued goals of empowering youth to make positive choices, increase their self-respect, and develop a vision for their future.
Poker continues to show that it can be used for philanthropically purposes and it is very good to see one of these events being held outside the normal hot spots of Los Angeles or Las Vegas. The Eighth Annual Trent Tucker Celebrity Golf and Poker Tournament should be well attended, if only for the celebrity sightings alone, and should also provide an excellent poker challenge for anyone who takes part. For more information on the charitable event or the Trent Tucker Youth Program, be sure to visit trenttucker.org and become a part of a very deserving cause.
Ed note: In case you didn't know, Doyle plays at Doyle's Room