Poker in Downtown Las Vegas – The New Golden Nugget Poker Room.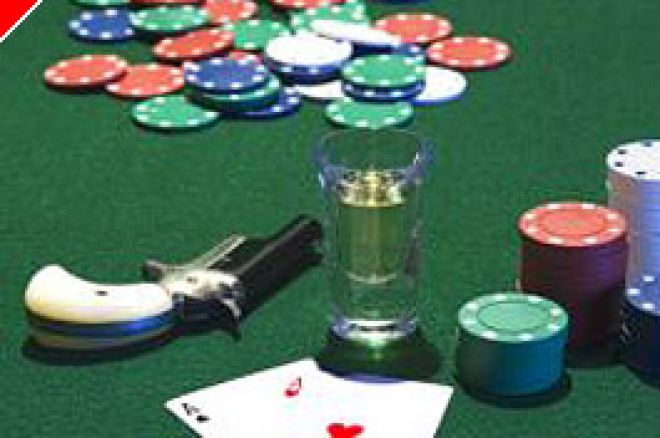 The Golden Nugget has had an interesting recent history as far as poker is concerned.
A couple years ago, The Nugget took some of the space from its pool area, and opened a nice, big poker 'tent' that had plenty of room, and usually housed plenty of action. During the 2003 World Series, I remember looking over in the corner of the tent, and seeing Doyle Brunson, Johnny Chan, and many of the other top players playing with more money at on the table than I had ever seen up that close.
Then, the Nugget became a really popular place to shoot poker programming, so the 'poker tent' turned into a poker soundstage for a while, as programs like the 'Poker Superstars' Series, which has since moved to another location.
The creating of the TV poker tent left the Nugget without a Poker Room, so they opened a small poker room in the West corner of the casino. This room always felt a little cramped, and with so many other poker rooms in Las Vegas, the 'new' poker room never felt like a great option.
That all changed about six weeks ago, on a hot Friday night, the Golden Nugget opened its new poker room.
Brown is the word in the new digs, with the room feeling part brown bar, part upscale nightclub. Plasma TV's line the walls, and plush tables, and leather captain's chairs fill the room. Definitely not the biggest poker room in town, the Nugget has ten tables. All of which were in action when I stopped by at about 9pm on a Wednesday night.
As is the case these days, the bulk of the action in play were small buy-in No Limit Hold Em games, but there were some limit tables in action as well, and several Omaha players were threatening to start a game if they could get the space.
One new trend in Las Vegas card rooms when it comes to tournaments are better structures. The Nugget has followed right along with this, and it hosts four tournaments a day with pretty good structures given the small buy in.
Each day at 11am, 7pm, and 1am the Nugget hosts a $65 No Limit Hold Em tournament. Each player starts with 2,000 tournament chips. With blinds starting at 25/25, and 20 minutes levels, players can get a bit of play for their modest investment of $65.
As far as the action is concerned, I spent about 2 hours in a small buy in No Limit Hold Em game, and the action was pretty fast and furious, consistent with most of these games in Las Vegas these days. Players were gambling, and I did see a player call off his chips on a draw on more than one occasion.
The atmosphere in the room is really good, and I would suggest giving the Golden Nugget a try the next time you are in Las Vegas.
Ed Note: Not in Vegas? Give Pacific Poker a try – We think you will like what you see.