Handicapping with Humberto Brenes – Players he Thinks you Should Watch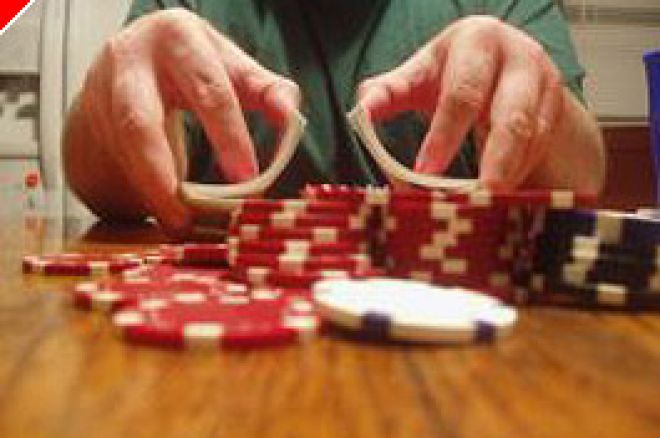 Humberto Brenes capped off a fantasitic 2006 World Series including eight cashes and one final table appearance with his 36th-place finish in the Main Event, winning over $400,000 during the last 40 days. Said Humberto, "I feel good, but it is difficult to feel good when you're out. I was dreaming all year of winning the World Series, but when I see that I made it 8 times in the money, in 36th place out of 8773 players, I think I played good. Every time I was deep in the money, I got busted with the best hand."
After logging dozens of hours with several of the players throughout the last few days, this poker guru shared whom he believes should be the players to look out for our of the final 18 players left, and why: (Note: Player chip ranks are as of when they broke to two tables)
Jamie Gold, Chip Leader
"Jamie is a very good player. He is very aggressive and is willing to take chances, and any time you do that, you give yourself a chance. His one problem might be that he has too much gamble. He plays a lot of hands, and if he's not running very good, that can get him in trouble.
"I saw him play a hand where he called a big raise from early position with a suited 3-4. He hit a straight, so it looked good, but if you play like that in the long run, it can be trouble. He has chips, so you have to look out for him, but he needs to run good to win."
"He has so many chips, though, that he can bully around the table a little bit, and he knows how to. So if he doesn't run into some big hands, he might win the whole thing. It will be very difficult, though."
David Einhorn, 4th in chips
"David Einhorn plays good too. He knows what he's doing. He also has a lot of aggressiveness in him, but he uses it not as dangerously as Jamie. I played with him for a while, and if he gets the cards he can win it too."
Erik Friberg, 7th in chips
"Erik really knows how to play. He is probably one of the best out of the people left. He plays selective starting hands from what I've seen, and that's what you need to do to win. I really like his game. I haven't seen him make any big mistakes so far."
Allen Cunningham, 2nd in chips
"Of course, Allen Cunningham is an amazing player. He was short-stacked all through the last few days of play, though, and it doesn't matter how good you are – you need chips in this event to make moves and win. Now that he has chips, he is going to be very dangerous. He couldn't really play his game before because he was so short-stacked, so it will be very fun to watch him now that he has some room to wiggle around."