Kenna James Lends a Helping Hand to Wounded Vets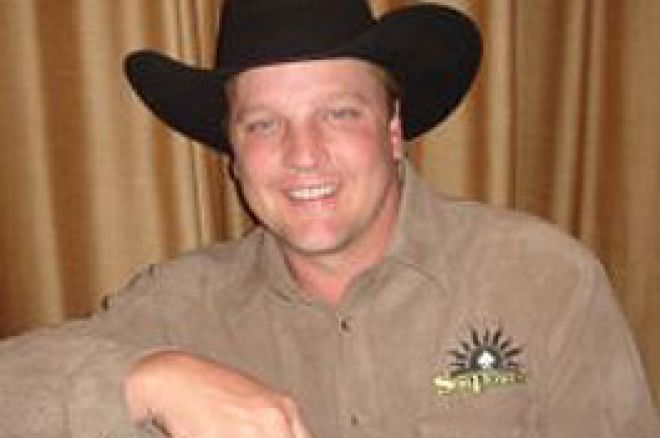 There were several demonstrations during this year's World Series of Poker of how poker players benefited charitable causes. Mike Sexton, after winning the Tournament of Champions in June, donated half of his million dollar winnings to five different charities. When it comes to professional poker player Kenna James, however, a different cause moved him to action and, to paraphrase an old saying, "a little child led him".
After hearing the story of how an eight year old boy donated an entire year of his allowance (around $1,000) to aid the plight of Army veteran Heath Calhoun, a twenty seven year old man who lost both legs above his knees as a result of a rocket attack in Iraq, James was so moved that he put his ideas into action at this year's tournament. To assist the Wounded Warrior Project, Kenna created Operation Helping Hand. Operation Helping Hand raised funds through a poker tournament held during the final week of the World Series as well as accepted donations during different gatherings that were held to promote the cause.
After all was said and done, Operation Helping Hand was able to raise $170,000 for the Wounded Warrior Project, which provides prosthetics and other aid for veterans. "It started with a passing of the hat to auctioning off items to people both young and old pouring out their hearts to these guys," James said of the after-party. "It was very emotional." Not only was Kenna moved by everyone who helped to make Operation Helping Hand a success, Heath Calhoun was moved by the response of the poker community. "That was big for us," he said during the gathering. "As an outsider to the poker world, they made us feel like family."
Once again, poker demonstrates its heart as it shows how the game can be used to help raise funds for worthwhile causes. Kudos to James and his "Operation Helping Hand" and we hope to see Kenna continue his drive to aid the Wounded Warrior Project.