Hip Hop, and Poker Join for TV Series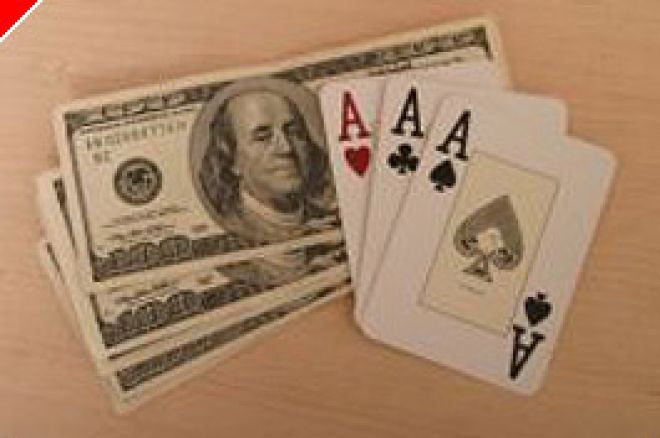 Hip Hop culture has become all pervasive in American society. From clothing, to cell phones, and oh yeah – the music, Hip Hop culture is arguably the single most influential force on America's youth today.
I have been asking for two years when the Hip Hop culture was going to pick up on poker. The fit seems so natural – putting it all on the line, and trying to get the money – truisms at least to an extent in both Hip Hop culture, and the poker world.
According to AllHipHop.com, On October 6th, the two worlds will collide with the premier of 'Hip Hop Hold 'Em'. This show has been in development for a while, and in fact, it originally was slated to air in the spring of 2005.
The concept is a tried and true one, with several twists that might make it more interesting to the hip hop crowd. Five celebrities from the worlds of sport, movies, music and TV play poker, with the proceeds going to charity. Where this formula gets a twist however, is the show will also include a tour of some of the players homes, ala MTV Cribs, and each show ends with a performance by an up and coming hip hop artist.
While the poker world has seen its fair share of celebrities like Tobey Maguire, Ben Affleck, and Norm Mac Donald take their shot at the circuit, it's still waiting for any stars from the hip hop world to take their shot. Rumors at this year's WSOP were that Ludacris, and possibly one or two other hip hop stars were going to participate, but it didn't come to pass.
The syndicated show is expected to start airing in October. Variety has previously reported that the show had been sold in 6 of the top ten markets, but so specific market location is available at press time.
This seems like a really natural fit, and it will be interesting to see if this show, or any other forces draw more of the hip hop crowd into the poker world.
Ed Note: Listen to any type of music you want while playing at Pokerroom.com