PPT Second Season Start Delayed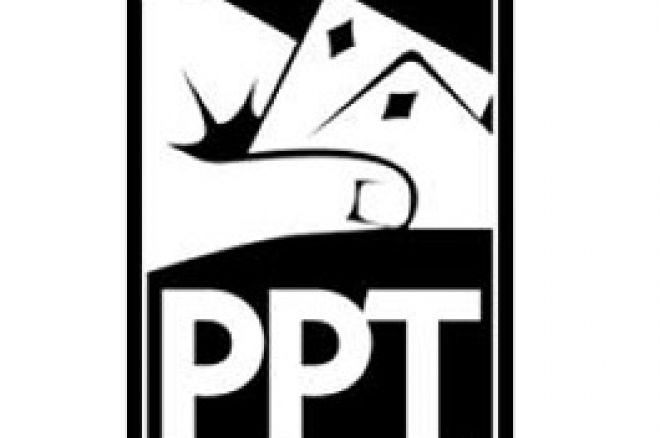 While the first season of the Professional Poker Tour continues its current run on the Travel Channel, the second year of the highly popular professional tournament schedule has been adjusted recently.
Set to begin on September 11th during the Borgata Poker Open, the schedule has now been changed to move the first event of the second season of the PPT to Foxwoods during the WPT stop there on November 7th. The reason for the schedule change is due to ongoing discussions for a broadcast outlet for the second season as, at this time, there is no contract in place for broadcasting the second year of the tour (the Travel Channel agreed to broadcast the first season, which began back in July, but declined to carry on with the program). While the Borgata will not be hosting the first event of the second season, the PPT will hold one of the second season tournaments there in 2007, more than likely during the Borgata Winter Poker Open in January.
The Professional Poker Tour has been broadcasting its first season on the Travel Channel since the conclusion of Season Four of the World Poker Tour broadcasts back in July. With actor Matt Corboy and professional poker player Mark Seif hosting the action, the PPT has been unique in that it shows the entirety of a poker tournament rather than just the final table action. Each episode is a dedicated "quarter" of the tournament, demonstrating how the best poker players in the world reach the final table.
While not just showing an entire poker tournament, the PPT has also been able to gather together the greatest names in the poker world to compete. Through a complicated qualification process, the players earn their right to play on the PPT and, as a result, the poker played is at the highest edge of excellence. The change of the PPT start to November will allow more players to become qualified to play on the PPT, as statistics from the continuing Season Five of the WPT and the action of the recently concluded World Series of Poker can be used to determine qualifiers.
Poker action continues to be hot here in 2006, even after the conclusion of the World Series. With the heart of the World Poker Tour kicking into gear, the start of the Professional Poker Tour second season and the beginning of the World Series of Poker Circuit events starting soon as well, there should be quite a bit of action to check out as the rest of 2006 continues.