Prizes Added For Tomorrow's Paul Hannum Tournament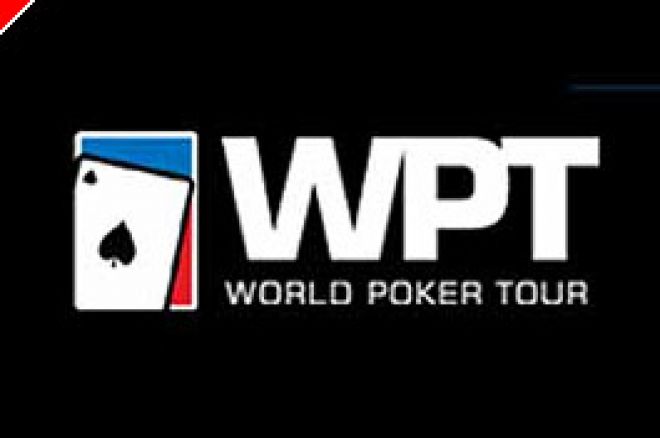 Tomorrow night, a great event is going to take place in Los Angeles, and many of our friends in the online poker community have come to the plate, and added some serious prizes to the event.
You may have read my story about World Poker Tour cameraman Paul Hannum, and how the poker world lost one of its truly beloved members about a month ago. The Bicycle Casino is hosting the Paul Hannum memorial tournament at 7pm sharp tomorrow night.
This event is sure to draw many of the elite of the poker world out to join in the celebration of a man who left us way too soon. Your host for the evening is Gavin Smith, and the field is certain to have more top players in it.
Some online poker rooms have come up with fantastic prizes for participants in this event, and most of the prizes below have bee added since my original story ran about ten days ago. The updated prize list is as follows.
First Place – The winner of the Paul Hannum charity event will win a seat in the the $25,000 buy in World Poker Tour Championships at Bellagio. This looks to be the biggest tournament in WPT history, and it wouldn't be surprising to see a top prize of over $4 Million go to the winner.
Second Place – This just added. Second place receives a $10,000 buy in to a World Poker Tour Event of their choice, courtesy of Full Tilt, plus $2,000 in their Full Tilt account.
Third Place – The third place prize is also new. third place will receive a Poker Stars Caribbean Adventure package. This includes an $8,000 buy in to the tournament, plus 7 nights hotel at the Atlantis Resort. The package also includes $1,000 in the winners PokerStars account to help with costs like travel, and sunscreen.
Fourth Place – The fourth place finisher will receive a Conquest Prize Package, courtesy of Paradise Poker. The Conquest package includes a seat into the Paradise Poker Conquest tournament, worth $5,200, plus 7 nights hotel at the Atlantis Resort in the Bahamas, and $1,000 spending money.
Fifth Place – Fifth place wins san entry into the 2007 WPT Invitational, which will be played in Los Angeles in March
More Prizes – Also new - Oakley are throwing in a pair of thumpers (Oakley shades with built in music player), as well as pairs of Oakley glasses, and a Bluetooth headset.
For those planning on attending the event, a table will be set up for gifts for the unborn child of Paul Hannum, Cameron Faith. Cameron will be born in about six weeks, and anything you can provide for her will be greatly appreciated. If you cannot make the event, learn about this great cause at www.babyhannum.com, and make a donation to the cause if you at all can.
Also, final table participants will be able to show off their poker skills on the internet, as the final table will be broadcast later that night on LiveattheBike.com. The event starts tomorrow at 7pm, and we hope to see you out there.