Sole Survivor: Per Erik Loeff is Team PokerNews Last Hope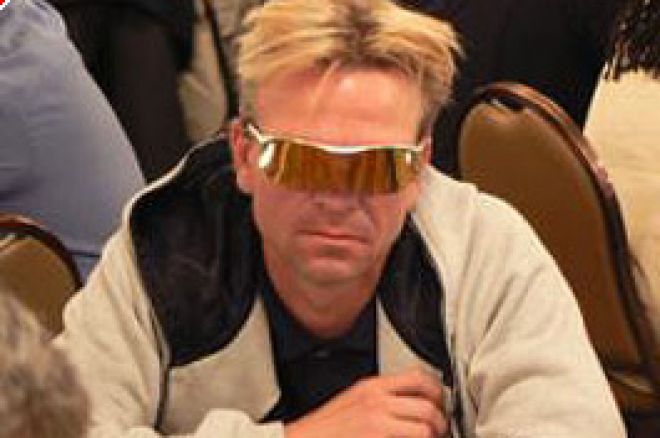 Roughly 10% of the field cashed in the main event of the WSOP, and sticking with the law of averages, roughly 10% of Team PokerNews cashed also.
On Day Three, Team PokerNews members Gareth Edwards, and Yun-Hsiang 'Terry' Fan bit the dust. Having played great poker over the course of three days, our heroes either made a misstep, or ran into some plain back luck, and were out. Gareth took his pocket Kings inot battle for all his money – only to run into Pocket Aces, and a hasty exit. Edwards finished 746th for about $16,500, and Terry finished just behind him, at 782nd for about $15,500.
But it is Norway's Per Erik Loeff who is king of the PokerNews hill at the moment. I watched Per for a while on his table, and true – he had some good luck (how does rivering a set sound?). But Per also pounded on his opponents with smaller stacks, and managed to get his chip stack up to about 325,000 at one point, before finishing the day at 277,000 chips, well above average.
Per Erik won one of our Team PokerNews Freerolls at Titan Poker, and is freerolling here – travel and all courtesy of Titan, and, well….us here at PokerNews.com.
We will be reforming Team PokerNews for the Aussie Millions in January. We really believe these Team PokerNews Freerolls are the best value for players anywhere on the web. We hope you will check them out.
For now, we will continue to monitor Per's progress, and we wish him the best of luck.