No 'Sophomore Slump' in Poker?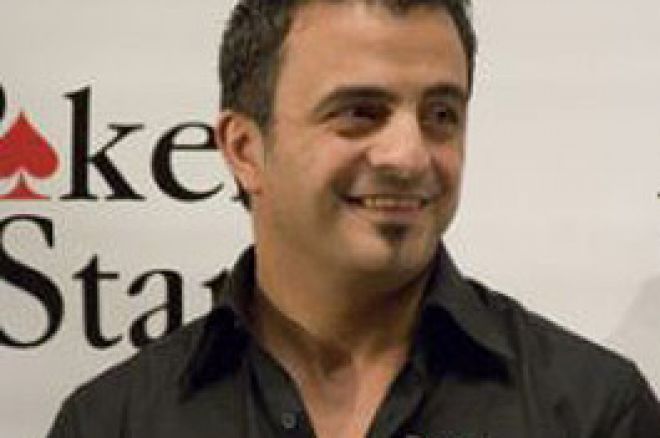 In sports, writing, and music, the 'sophomore slump' is a well known phenomenon. Baseball players like Joe Charboneau, Mark Fidrych, and Bob Hamelin all won Rookie of the Year honors, and never saw another good season. Joseph Heller's second novel, Something Happened, paled in comparison to his first masterpiece, Catch 22. In perhaps the ultimate case of writers' sophomore curse, Harper Lee never penned another book after writing the critically acclaimed To Kill a Mockingbird. The band The Wallflowers, fronted by Bob Dylan's son Jakob, had a monster double platinum hit with their album Bringing Down the Horse. It took the band four years to spit out another album that few will ever remember.
In a game that is known for its streakiness and element of luck, poker seems to have dodged the stigma of a sophomore slump, at least as exhibited by recent WSOP Champions Greg Raymer and Joe Hachem. Both Raymer and Hachem had decent, but hardly stellar, tournament track records going into their WSOP bracelet year. No one would have been surprised if they turned in lackluster second year performances after their big scores. But in defiance of the curse, both Raymer and Hachem knocked the ball out of the park in their WSOP sophomore years.
Raymer's and Hachem's Sophomore Years:
Greg Raymer won his WSOP Championship bracelet in 2004. Going into the 2005 Championship Event event, Raymer had already made the final table in one 2005 WSOP $1500 NLHE event (scoring over $100,000) and had a minor cash in another $1500 NLHE event. This would have been a nice performance without what came next. In the 2005 championship field of 5619 players, Raymer finished an unbelievable 25th for $304,680.
In our American-centric view of poker, the 2005 WSOP Champion Joe Hachem seemed more of an Australian poker anomaly than a fixture. Hachem's performance in this year's WSOP has changed all that. Hachem came right out of the shoot just missing a bracelet in the NLHE Short Handed event; earning $256,800 for his second place finish. He followed it up with a 15th place finish in the $2000 Pot Limit Hold'em event and another final table (4th place) in the $2500 Pot Limit Hold'em event. While not quite achieving a Raymer-esque performance in the WSOP Championship Event, Hachem logged in a decidedly strong 238th place finish in the 8773 player field.
Maybe There is No Curse in Poker:
While not all the WSOP Champions have had quite the sophomore charm of Raymer and Hachem, they have been far more charmed than cursed. 2000 WSOP Champion Chris Ferguson moneyed in six events the following year, including a bracelet winning performance in the 2001 $1500 Omaha hi/lo event. 2001 WSOP Champion Carlos Mortensen had a 4th place finish in the 2002 WSOP $1500 NLHE event; although his "junior" post bracelet year of 2003 WSOP $5000 NLHE event is probably the one he remembers best. Even 2003 WSOP Champ Chris Moneymaker had a 10th place finish in the 2005 $5000 Pot Limit Omaha event. Of the recent winners, only 2002 WSOP Champion Robert Varkonyi appears cursed as he has yet to score a significant WSOP cash finish since his bracelet winning performance.
Charm Theories:
There have been a number of theories bandied about relative to poker's sophomore charm. Some people argue that defending champions have more to prove in their sophomore year. They go the extra mile to offer up some demonstrable proof that their WSOP Championship bracelets were not a fluke. Others have suggested that after their wins, WSOP Champions feel like the WSOP is "their" turf and play with a perceived home field advantage. Yet a third theory is that there is something called a "big field" poker; once a player has successfully negotiated one of poker's largest fields they have an edge in subsequent big fields.
I don't buy any of those theories, though. I just think WSOP Champions are damn good players.
Ed note: Become a damn good player yourself by honing your game at Bodog