If You Have Enjoyed the WPT, Read This, and Dig Deep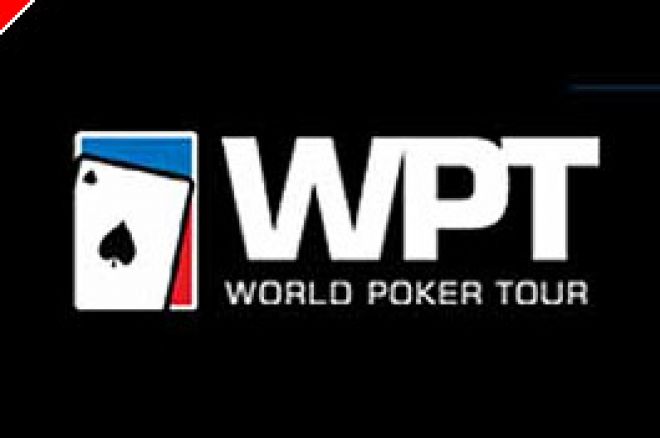 Some people you come across in life just have a certain something that makes you want to be around them. Recently, the poker world lost one of those people with the passing of World Poker Tour cameraman, and all around integral cog Paul Hannum. Those of you who have attended WPT tapings remember Paul as the grey haired guy with the exuberance of a man whose hair decided to age long before he did. Always with a smile and a friendly handshake, Paul was one of those people who you just wanted to hang out with.
Paul died suddenly and unexpectedly on August 3rd. Rest assured the WPT, and the people in that organization will never be the same.
Paul has a fiancée (Sarah), and a child on the way in October. The World Poker Tour and Paul's friends have a few things set up that I think everyone in the poker world should be a part of.
On August 29th, top pro and friend of Paul Gavin Smith will be hosting a poker tournament at the Bicycle Club in Los Angeles honoring the life of Paul. The $1,000 buy in tournament will help with raising money for Sarah, and Paul's unborn child to help them deal with the inevitable challenges facing them. I will be there, and I hope you will join many in the poker world who cared about Paul. Paul loved this great game as much as anyone, and I hope many readers will come out and support this event. The final table will be broadcast live via the web at Live at the Bike.
There are real prizes at stake, too. How does an entry into the World Poker Tour Championship $25,000 event at Bellagio sound? At press time, the top three finishers get prizes, and its possible more prizes will be added as time goes on. The prizes are:
First Place – The winner of the Paul Hannum charity event wins a seat into the biggest WPT event of the year – the $25,000 buy in World Poker Tour Championships at Bellagio. Last years winner, Joe Bartholdi took home the championship, and nearly four million dollars in prize money.
Second Place – The runner up receives a cool prize – A $10,000 buy in to a World Poker Tour Event of their choice, courtesy of Full Tilt, plus $2,000 in their Full Tilt account.
Third Place – Third place is off to the Bahamas, as the third place finisher will receive a Poker Stars Caribbean Adventure package. This includes an $8,000 buy in to the tournament, plus 7 nights hotel at the Atlantis Resort. The package also includes $1,000 in the winners PokerStars account to help with costs like travel, and sunscreen.
Fourth Place – The fourth place finisher will receive a Conquest Prize Package, courtesy of Paradise Poker. The Conquest package includes a seat into the Paradise Poker Conquest tournament, worth $5,200, plus 7 nights hotel at the Atlantis Resort in the Bahamas, and $1,000 spending money.
Fifth Place – Fifth place wins san entry into the 2007 WPT Invitational, which will be played in Los Angeles in March
More Prizes – Oakley are throwing in a pair of thumpers (Oakley shades with built in music player), as well as pairs of Oakley glasses, and a Bluetooth headset.
If you don't live in Los Angeles, or can't attend this great event, please make a donation to the cause. Donations can be made through Paypal, or via any credit card at www.babyhannum.com.
If you enjoy the WPT, or you just love the game of poker – please do something for this great cause. We can't hang out with Paul anymore, but we can help the lives of two people very dear to him. See you on August 29th at the Bike.
Note: To RSVP for the tournament, or if you have any questions, contact Kristin Cranford - kristin@pokerpadz.com.