WSOP Bubble Boys to Enjoy Chance at 2007 Seat With Milwaukee's Best Light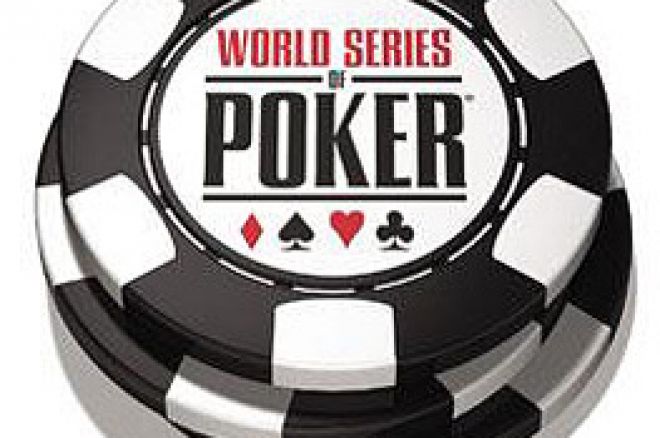 Entries for the 2006 WSOP Main Event had barely closed when Milwaukee's Best Light, which recently signed on as the 'presenting sponsor' for the World Series of Poker, announced a last special bonus for this year's bubble finishers: The nine players who finish just out of the money, in spots 874 through 882, will be offered seats at a special single-table, winner-take-the-'07-seat shootout scheduled to begin on Saturday, August 5, at 1:30 p.m.
"We recognize how hard it is to finish 'in the money' at the Main Event," said Chad Dern, brand manager, Milwaukee's Best Light. "To us, players who fell just short are still champions, and we'd like to give them another shot by letting them play in the Milwaukee's Best Light Bubble Playoff for a seat at next year's event."
Since Milwaukee's Best Light is also the creator of the special "all-in" chips that players have the option of using when they push the last of their chipstack to the middle, it could create an odd mix of brand-themed heartbreak and redemption for the player who wins the Bubble Playoff and becomes one of the very first players to secure a 2007 ME seat. Better yet, that player can part well for the months ahead, as the winner's prize for the Milwaukee's Best Light promotion also includes a year's supply of beer.
Milwaukee's Best Light expects the Bubble Playoff to become an annual event. Said Ty Stewart, director of sponsorship and licensing at the World Series of Poker, ""Milwaukee's Best Light is not only a great brand partner, but they also have a tremendous understanding of today's poker player. Through the Bubble Playoff, Milwaukee's Best Light is having a positive impact on both the players and the tournament."
Since Day Three's action started with 1,160 players still in the running, it's expected to take until early evening until the bubble pops and the nine players eligible to win a seat in the Bubble Playoff will be determined.