WSOP Chip Counts (Selected) for Day Three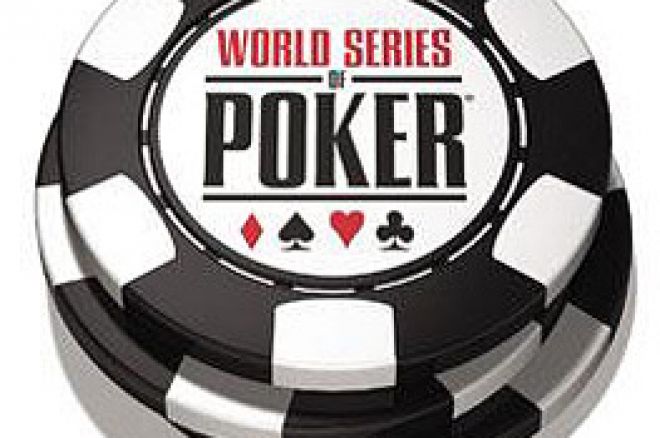 For the first time since the beginning of the main event of the World Series of Poker, all of the players in the tournament will play under one roof on Friday. Today is a much needed day off, and below you can find the top 20 in chips, and some selected names of the other 1,139 still left in the field.
One name stands out, as Daniel Negreanu has climbed his way to 6th in chips, after riding a really short stack for much of his day one. One player who was on Daniel's table came up to me during play last night, and, despite just doubling himself up to 100,000 chips, was more interested in talking about Daniel than his own double up. He said this to me. "Man, Daniel has the whole table wrapped around his finger – it's just a matter of time now". Daniel was at about 120,000 chips at that point, and indeed apparently it was just a matter of time.
Play will resume at noon on Friday, and the field will easily reach the money that day. The final table is scheduled for Thursday, August 10th.
Team PokerNews has three players left, and they are in bold.
Dmitri Nobles $549,200
Yuriy Kozinskiy $443,300
Jon Lave $405,400
Ken Jacobs $375,300
Daniel Pelletier $334,300
Daniel Negreanu $331,000
Jason Strasses $319,000
Terris Preston $313,300
Brian Crespin $309,000
Paul Wasicka $308,300
Philippe Boucher $303,500
Matt Woodward $301,800
Michael Lynn $291,000
Dario Minieri $275,900
Alex Balardin $274,800
Joe Fahriman $270,300
Cheng Yu $258,200
Michael Binger $256,000
Eric Molina $250,300
Akshay Kumar $249,600
Dan Heimiller $203,300
Phi Nguyen $198,100
Jeff Lisandro $194,800
Eric 'Rizen' Lynch $194,500
Per Erik Loeff $177,500
Allen Cunningham $172,900
David Chiu $154,700
Humberto Brenes $148,300
John Gale $146,500
John Hoang $145,200
Richard Grijalva $138,300
Justin Huxley "The Hux" $136,300
Ted Lawson $135,000
Ted Forrest $130,900
Stan Goldstein $128,100
Alex Todd $118,500
Joe Hachem $114,100
David Pham $112,300
Hieu "Tony" Ma $98,500
Stuart Paterson $92,600
Yun-Hsiang Fan $91,800
Nam Le $91,000
Josh Arieh $85,600
Bob Feduniak $84,600
Tony Bloom $82,500
Mark Vos $81,100
Cyndy Violette $79,000
Rob Lederer $78,000
Juan Carlos Mortensen $77,600
Surinder Sunar $77,300
Gareth Edwards $75,900
Pete 'the beat' Giordano $73,000
Darrell 'gigabet' Dicken $69,300
Hoyt Corkins $67,900
Annie Duke $67,000
Cecilia Mortensen $66,600
Freddy Deeb $64,500
Noah Jefferson $63,600
Tom McEvoy $60,500
Aaron 'Gamble AB' Bartley $59,500
Paul Wolfe $59,500
Richard Brodie $57,800
Allan Jaffrey Shulman $57,700
Hans "Tuna" Lund $56,900
Chris 'Jesus' Ferguson $55,200
Prahlad Friedman $49,200
Kathy Liebert $48,500
David Grey $46,200
Melissa Hayden $44,900
Barny Boatman $43,000
Bill Baxter $42,600
Jose Rosenkrantz $42,400
Susie Isaacs $40,300
Martin Feijo $38,100
Phil Ivey $23,400
Tex Barch $19,800
Layne Flack $19,500
Dan Goldman $17,800
Casey Kastle $16,300
Nick Grudzien $11,500