WSOP Chip Counts - Selected Counts for Day Two 'B'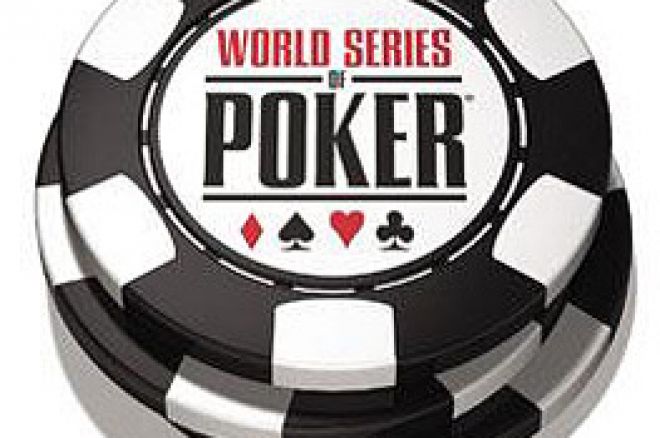 Last night, the players of World Series of Poker Main Event Day 2 'A' played all the way down to 570 players, even stopping early as it was clear they could get a little too close to the money to make it fair for the other day two. Day 1 'C', and Day 1 'D' seemed to play a bit slower, so it will be interesting to see what number they arrive at. Things will become a lot easier on Friday, as after a day off, play will resume Friday with all the players left in the field playing at the same time for the first time since this tournament began.
Below are some selected chip counts. Again, we apologize if we missed your cousin, but 1,600 names is just too overwhelming.
Our Team PokerNews representatives, John Vincent, and Gareth Edwards are in bold.
Hung Tran $177,475
Stephen Grasostri $142,925
Richard Gryko $128,575
Adam Jones $125,525
Daryn Firicano $121,225
William Nairh $116,100
Pelletier Daniel $107,850
Jonathan Carlson $106,375
Charlie Sewell $106,175
Roma Dario $103,625
Darrell 'Gigabet' Dicken $95,025
Joe Hachem $86,950
Daniel Negreanu $85,800
Philippe Boucher $82,575
Gareth Edwards $75,025
Paul Sexton $64,975
Ted Forrest $57,325
Robert Varkonyi $55,275
Freddy Deeb $54,750
Noah Jefferson $54,300
Barny Boatman $51,700
Surinder Sunar $51,525
Greg Raymer $48,500
Joe Cassidy $47,300
Cyndy Violette $46,300
Nam Le $44,300
Bradley Berman $44,300
John Gale $39,100
Tom McEvoy $39,025
Russell Salzer $36,625
Adam Schoenfeld $36,425
Brian Wilson $34,525
Robert Mizrachi $33,750
Josh Arieh $31,425
Huck Seed $30,450
Rene Elizondo $29,600
Vincent Napolitano $29,575
H. 'Bob' Voulgaris $29,275
Peter Costa $29,075
Melissa Hayden $28,175
J.C. Tran $26,850
Piotr Gryc $26,075
Justin Huxley $25,625
Robert Thompson $24,975
Bobby Baldwin $23,500
Johnny Vincent $22,750
Allun Jaffrey $21,800
Alan Goehring $21,375
Chris Grigorian $21,100
Kathy Liebert $20,000
Robert Morrow $19,225
Pete 'the beat' Giordano $19,200
Donald Fagan $18,725
Steve Zolotow $18,625
Paul Wolfe $15,550
Robert Williamson III $14,925
Rene Angelil $14,200
Joseph Reitman $13,425
Susie Isaacs $13,350
Francois Safieddine $13,275
Hans Lund $12,800
Artie Cobb $12,400
Brian 'protégé' Fidler $11,750
Patty Gallagher $11,600
Nick Grudzien $11,375
Denny Crum $10,850
Mark Gregorich $9,275
Tim Resnik $8,050
Lacey Jones $6,650
Mickey Mills $6,325
Howard Andrew $6,200
Sarah Bilney $6,100