WSOP Final Table Updates – Allen Cunningham - 4th Place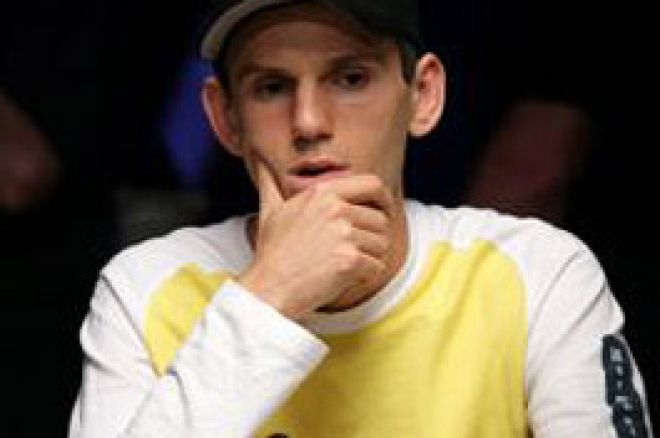 Entering the final day in second chip position, 2005 WSOP player of the year Allen Cunningham was picked as a favorite by many to take down his first Main Event championship and second bracelet of this year's series. Expectations for Cunningham fell short, though, after he was the fourth player to be knocked out by runaway chip-leader Jamie Gold.
Cunningham seemed to suffer from a combination of bad luck and bad cards all day. He began the day playing extremely tight and entered only one pot within the first 21 hands. He lost a big pot early when he flopped trip nines, but was behind Gold's trip nines with a better kicker. Cunningham loosened up as play got short-handed, but lost sizeable portions of his stack when he had Michael Binger all-in three times early on, holding an advantage two of the three times. However, he failed to win any of the confrontations and doubled Binger up all three times.
Battling on the short-stack for a while, Cunningham finally fell after play got down to four. On Cunningham's last hand, Michael Binger raised to $1,100,000 in the cutoff, Jamie Gold called on the button and Cunningham pushed all-in for $6.5 million in the big blind. Binger immediately folded and after contemplating for a few seconds, Gold made the call. Cunningham flipped over pocket tens, which were slightly ahead Gold's Kd-Jd. However, a king came on the flop giving Gold top pair and Cunningham received no help on the turn and river.
Cunningham confided in friend Daniel Negreanu that he had picked up a read on Gold telling when Gold was strong, however, it failed to help him in his final hand. Gold was exuberant after knocking out possibly his biggest threat in Cunningham, pumping his fist and yelling towards the crowd. Cunningham earned his sixth cash of the World Series and his biggest payday so far at $3,628,513.
With Cunningham out of the picture, it appears even more likely that Gold will take down his first bracelet. Gold is fast approaching the $60 million mark and has been steadily climbing without risking much of his stack at any time, while his two opponents have accumulated barely over $30 million in chips combined. Paul Wasicka and Michael Binger seem to be treading water and jockeying to see who can get heads up with Gold, while Gold keeps on taking down pots without showing or exposing big hands when he is called down.