WSOP Final Table Updates – Erik Friberg 8th Place Finisher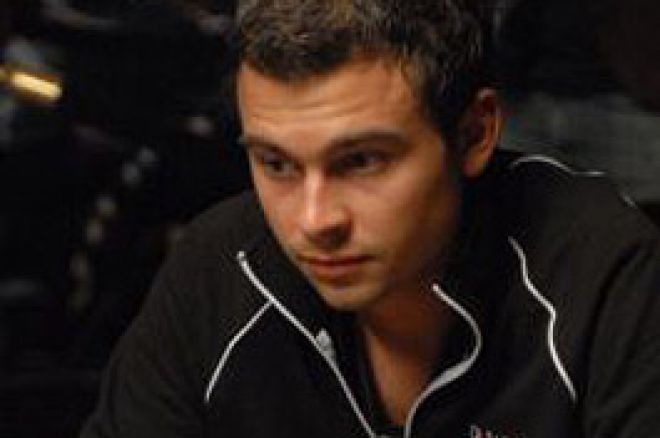 On the 57th hand of play and almost three hours into the last day of play, Jamie Gold continued to add to his chip lead by knocking out the 8th place finisher at the final table, Erik Friberg. Friberg, the 23 year old from Stockholm, Sweden, earned $1,979,189 for his play while Gold eliminated his second player of the day.
Friberg limped in under the gun holding pocket jacks, and Gold made a big raise to $1 million from the button. Friberg re-raised all-in for almost $2 million more and Gold immediately called, showing pocket queens and letting out a triumphant yell. The board provided no help for Friberg, and he was eliminated.
Up to that point, Gold had been very active throughout the day, getting involved in a large number of pots and putting in a lot of raises preflop, while Friberg's stack seemed to bleed away. Friberg started the day with over $9 million in chips, but was down to around $3 million when he made his stand against Gold.
"I'm feeling very disappointed," said Friberg after leaving the table. "I think I played poorly today – I don't know what happened to me. [The last hand], I guess I just tried to get my chips in somehow."
When asked what he would do with his almost $2 million in winnings, Friberg flatly stated, "I'm probably going to gamble with it." He added, "I'm going to keep playing, of course, but I don't play in these big tournaments very often – I like to play cash games."
Friberg showed a lot of pride in his native Sweden, holding a flag during his press conference. He is the third Swede to make a final table in the last three years, joining Mattias Andersson in 2004 and Daniel Bergsdorf in 2005. He commented, "I think there are a lot of players from Sweden that are some of the best in the world."
Although Jamie Gold was the one to end Friberg's dreams of becoming World Champion, Friberg held no hard feelings towards him. He commented, "I like [Jamie], he's a nice guy." As for Friberg's thoughts on Gold's game, he reasoned, "To get that amount of chips, and to get this far, you need to get lucky. I don't think he would have a chance in a big cash game against the best, but I think he's okay."
With only seven players left, Gold is steamrolling the table and winning a lot of pots uncontested. He has built his chip lead up past $35 million from the $26 million he started the day with and looks like he is playing with all the confidence in the world.