WSOP Final Table Updates – Richard Lee- 6th Place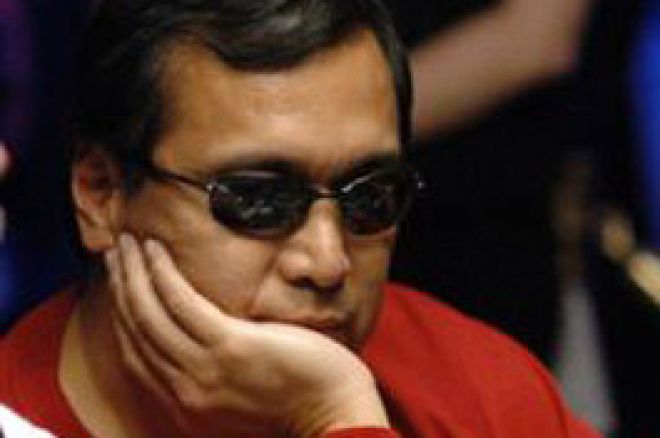 Throughout the final day, Richard Lee seemed to play flawlessly. He built up his stack very nicely from his starting point of $11,820,000 to over $16 million by playing very aggressively and picking his spots, oftentimes avoiding having to show his hand. However, one small mistake was all it took to end Lee's day in 6th place, earning him $2,803,851.
Lee's demise came after Jamie Gold called from the cutoff and Lee raised to $1,200,000 from the small blind. Gold re-raised to $4 million and Lee moved all-in. Gold called and showed QQ, while Lee showed JJ. The board failed to offer any help for Lee's jacks, and he was sent to the rail in 6th.
Explaining his thought process on pushing all-in on his last hand, Lee commented, "Jamie had been raising in a lot of spots and actually, I thought he had AK or tens, and I made a decision to come back over the top of him and pick it up right there. Jamie runs some small bluffs for some small money, but I knew he had some kind of a hand. I feel good – I gave it my best shot. I evaluated the hand, obviously I didn't evaluate it quite good enough, but I played to win. I wasn't going to back off. If I was going to call, I was going to raise."
Lee raised some eyebrows among the audience when it was announced during his introduction that he didn't care about winning the $12 million associated with first place. He elaborated on this statement by explaining, "I've been blessed by the good lord, whatever the money was, it would have been great, but I was more interested in winning the championship for the city. I've gotten incredible support from San Antonio."
Lee backed his words when he explained why he was the only player not endorsed by an online poker site. He said that he had been approached by many companies, but he responded to all of them, "The only thing I'm going to endorse is god, my family, and the city of San Antonio. There wasn't enough money they could give me to change my mind on that." Richard Lee is definitely devoted to San Antonio, and he returns to his beloved city a hero and almost $3 million richer.