WSOP Rewind - Are These Breakout Players The Real Deal?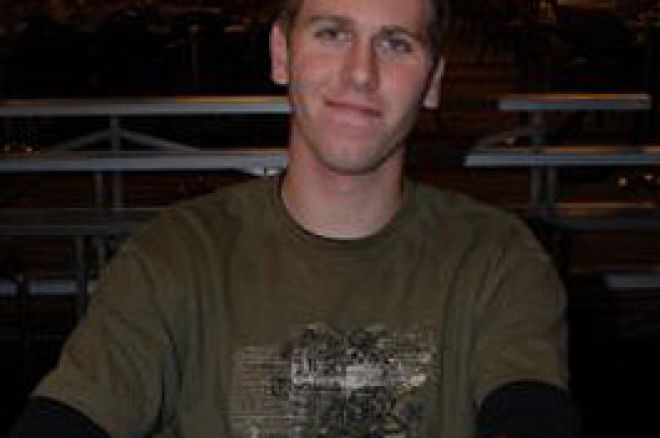 It seems that any big televised tournament inevitably brings rise to newfound fame for unknown players that turn in impressive performances. With all 46 tournaments of the 2006 World Series of Poker completed, many players have emerged in this fashion as potential future stars and mainstays of the tournament circuit.
Only the test of time will determine if their successes were just a flash in the pan or a revelation of true poker skill, but with their WSOP paydays, they should be familiar faces in the tournament circuit for at least a while. The following is a list of just a few of the noteworthy newcomers that showed the characteristics associated with longevity in the tournament scene. While many may have earned more money, these players showed promise for their consistency – look for them to be around for a while.
Jeff Madsen
WSOP Cashes: 4
Total WSOP Earnings: $1,467,852
No list can be complete without including 2006 WSOP player of the year Jeff Madsen. Madsen had an amazing run to earn the award, final-tabling in four different events and winning two bracelets. After turning 21 late in June and becoming the youngest player ever to win a bracelet, he promptly won another one by beating none other than Erick Lindgren heads-up. Even more amazing, he only entered the latter half of the WSOP events because he did not turn 21 until midway through the tournament.
Madsen will be returning to UC – Santa Barbara to finish off his senior year of college, but he plans to take a few breaks during the year to play in some tournaments. He should have plenty of money to do so – along with his winnings, he also snagged an endorsement deal with Full Tilt Poker.
Kevin O'Donnell
WSOP Cashes: 6
Total WSOP Earnings: $697,652
Kevin O'Donnell may be the best tournament player you've never heard of. O'Donnell is owner of a bar in Arizona, which takes up most of his time. However, he took a long vacation to play in many of this year's events. O'Donnell narrowly missed getting his first bracelet three times, making it to two final tables and busting out in 21st place in the main event after his pocket kings ran into Allen Cunningham's pocket aces.
O'Donnell, who is good friends with WSOP Circuit-winner Doug Lee and 2005 WSOP Champion Joe Hachem, honed his skills in bar-league tournaments that he hosted at his bar. Although he had cashes in two WPT tournaments prior to this year's WSOP, he was unknown by almost all media and players coming into the series. His tenure as an unknown will probably be short-lived, though; He will be sure to receive plenty of exposure on ESPN with his Main Event finish and will hopefully be able to take more time off to play in more big tournaments.
Theo Tran
WSOP Cashes: 3
Total WSOP Earnings: $86,887
Theo Tran, a young gun, is a newcomer to the tournament scene, but he has plenty of friends in high places, including Gavin Smith, who was seen sweating Tran during many of his tournaments. Tran had a 4th, 11th, and 42nd place finish in his three cashes and made an impressive run in the Main Event, although he ultimately failed to cash. Tran was one of the chip-leaders in the first few days of the tournament, but busted out on day 3. Like many other young players, Tran's strength seems to be in Hold'em – he cashed in no limit, pot limit, and limit Hold'em tournaments.
With a multitude of friends on the circuit who are willing to back him, Tran should be able to make some noise in the coming years if he continues the level of success that he experienced at the WSOP.
Jason Strasser
WSOP Cashes: 4
Total WSOP Earnings: $182,067
Jason Strasser, a recent graduate of Duke University, had a very impressive WSOP showing. Strasser finished deep in the Main Event at 169th place, holding the chip lead for parts of the tournament, and also finished 7th in the $1500 no limit hold'em event preceding the Main Event, all while battling a serious cold.
Strasser honed his skills online at PokerStars and through a Duke home game where he played with none other than 6th place finisher in the Main Event, Doug Kim. Strasser also counts WPT runner-up Alex Jacob as a close poker buddy. Whoever was helping Strasser with his game, it's clear that they did a good job; he was one of the more consistent players in the tournament.
Paul Wasicka
WSOP Cashes: 3
Total WSOP Earnings: $6,166,936
Wasicka earned the most out of anyone during the WSOP with the exception of Jamie Gold and capped his series off with a spectacular runner-up finish in the Main Event. His Championship Event finish hopefully will not overshadow the rest of his series, in which he had very respectable 12th and 14th place finishes in deep fields.
Like Madsen, Strasser, and Tran, Wasicka is also a young player in his twenties. Earlier in the year, he also had a deep finish in the $25,000 WPT Championship event, busting out in 15th place. Wasicka told reporters that he was planning on playing in more $10,000 tournaments, so players and fans should be on the lookout for this rising star.
Bill Chen
WSOP Cashes: 6
Total WSOP Earnings: $833,672
Chen is no newcomer to the tournament scene, but this year's WSOP was definitely his breakout performance. Chen earned two bracelets and narrowly missed a third, finishing 7th in one of the last $1500 no limit events. Chen might not be the youngest player on the list, but he is probably the smartest. He earned his PhD in one of the best math programs in the world at UC – Berkeley.
The timing for Chen's breakout was convenient as well; his poker book, The Mathematics of Poker, is scheduled to come out later this year. Chen is a true poker player, cashing in a multitude of events such as Stud, Lowball, Omaha, and Hold'em.
Ed Note: Play Stud, Omaha, and Hold Em – all at once at Paradise Poker