WSOP Updates – Catching up with Paul Wolfe
Stephen Noh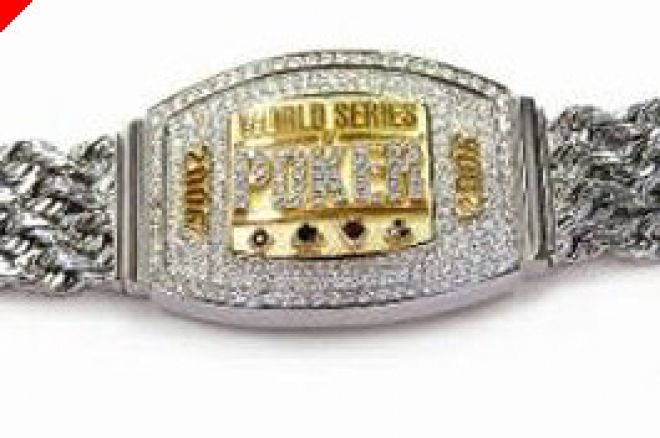 Paul Wolfe, professional poker player and representative for Full Tilt Poker, has been around the WSOP since the first tournament. Over 40 days into the series, the fatigue is evident in his demeanor. As the dinner break approaches a few hours later, I see him in the Full Tilt suite, passed out on a couch. Of course, I ask him for an interview, and he is nice enough to comply. He offers the following tips for success in the World Series:
PokerNews: "Paul, a lot of professionals say that they adjust their play a lot in the first stages of the Main Event. Rather than putting moves or employing tricky plays, they seem to play pretty straightforward. Can you elaborate on how you vary from your typical tournament game in a tournament of this size with a relatively weak field?"
Paul Wolfe: "You need to build chips. Day 1, you're trying to just get through the day. Day 2, still honestly you're trying to just get through the day but as the blinds and antes go up, you need to play more hands. I'm at about 37,000, so I'm a little below average, but regardless you still need to play more hands."
"I just got off the phone with Chip Jett and Jeff Schulman, and they said you can just wait for gifts. Players are not necessarily playing that bad, but they just don't get off hands – they don't understand the game in places as well as a more seasoned player like a Daniel [Negreanu] or Mike [Matusow], and they won't lay hands down. So you don't need to bluff, and you can't bluff, they won't let you bluff."
"You're bluffing about 10% of what you normally bluff. You have to still make moves in certain positions if you know where your tight players are and who will let go of a hand. But you do realize the players who are not going to let go of a hand."
PN: "It seems like the pros also vary on their approach in the first day. Some seem to think the best approach to success in the Main Event is to play a ton of hands in order to outplay your opponent. Other professionals think that conservative, straightforward play is the optimal approach while a lot of novices are still in the field. What do you think is the best strategy?
Paul Wolfe: "In the beginning, I think that to see a lot of flops, to risk 1% of your stack to get 100% of your opponent's stack, is a great play. I see a lot of flops at the beginning of the tournament – not with a 9-2, but with an 8-10, 7-9, hands I wouldn't play later in a tournament. I want to flop something really big knowing that I will get paid off."
PN: "About the players, it seems like many players feel like this is the worst field in the history of any major tournament, surpassing the amount of dead money in last year's event by far. Have you found this to be the case?
Paul Wolfe: "You have to realize how many more players there are so of course there are going to be more players that aren't as good as last year. It's just like pitching in baseball; the more teams they add, the worse pitching is because there are more pitchers in the game."
PN: "How are you feeling about your game and your chances at this point?"
Paul Wolfe: "I'm feeling great. I came into today with 15,500, I'm up to 37,000. I like the table I have, I have a good table image and I've laid down a few hands. I'm freerolling right now – there are a few hands that I should have gone broke on but I made a few good reads and another hand I got lucky as heck."
"I went out in day 2 [last year] with KK to AA, I had a lot of chips though. The year before that, I went out with KK to AA. I'm trying to avoid that this year."