WSOP Updates – Chris 'Jesus' Ferguson Doubles Through at Start of Day Two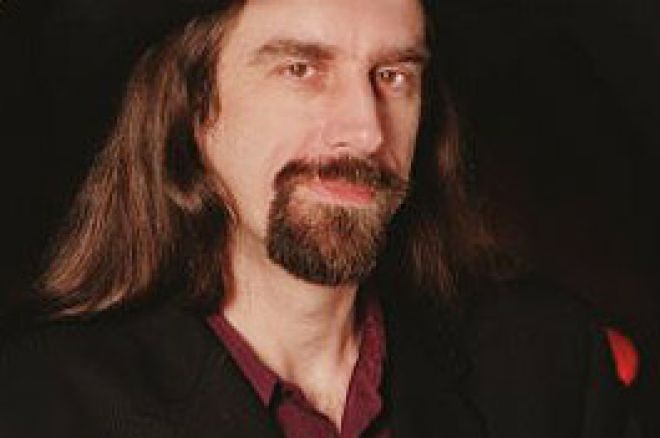 The chances that Chris 'Jesus' Ferguson will make a deep run in this year's Main Event made a big jump when he doubled through during the second day's play. Ferguson, tucked away on a quiet table against the Amazon Room's far wall, found good fortune in a battle of the blinds against Chris Viox. Ferguson came in from the small blind with the A-3 of diamonds, and Viox, with a large stack in the big blind, waited with the 4-2 of diamonds.
When two diamonds and a four flopped, the battle was on and the chips were in the middle. Ferguson's 20K was at risk, and an A on the river saved his tournament life. Ferguson took down a couple of small pots in later hands, suddenly finding himself at 50K and a force at his table. Ferguson also commented that the pace of play was picking up over Day One, when the circus atmosphere often interfered with the pushing of cards and chips.
Elsewhere the carnage continued, as big names and unknown dreamers alike found their way to the exits. Mike "The Mad Genius of Poker" Caro made a rush for the door after busting out in the first hour of play, while more anonymous types savored their last moments inside the rail. One example was Rodney Robinson of Excelsior, MN, who started the day short-stacked and made no improvement, finally losing the last of his chips when his pocket queens died to an Ace high board. Nonetheless, Robinson's excitement at just making it to Day Two was evident --- he left the play area with a smile and a last look at what might have been. Robinson even found his own moment of embarrassment, getting up to take a picture of Annie Duke and forgetting to turn the flash off on his own digital camera. "Did I just get in trouble for that?" Robinson asked.
But no floor supervisor came over to issue a reprimand, even though similar transgressions from the rail invariably bring the "No Flash Photography" pronouncement over the intercom.
'Poor Annie,' muttered Robinson, as he sheepishly returned to his seat. Duke, however, looked to be steadily chopping away, with a middling stack of about 25K early on the second day's play.