WSOP Updates – Notable Players Still Around On Day Three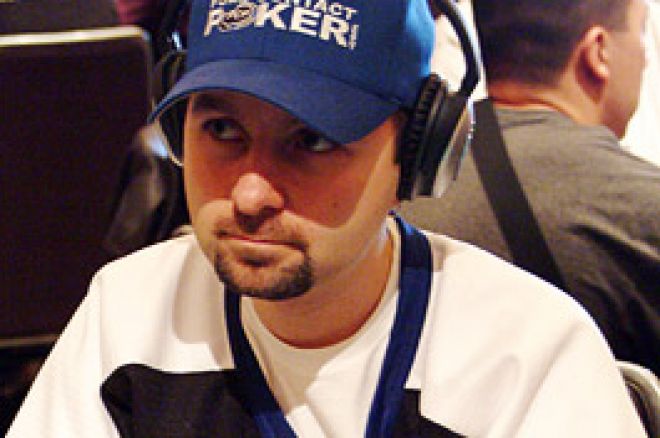 For the first time at this year's World Series of Poker Main Event, all of the players were sitting in the same room at the commencement of play on Friday. 1,159 survivors from the first four Day Ones and the two Day Twos came together in the Amazon Room at the Rio and there were several notable professionals that have made it to this level in the tournament.
Some of the big names who have been able to come to play on Day Three include "Gentleman" John Gale, Daniel Negreanu (with a massive stack), Humberto Brenes, Hendon Mobster Barny Boatman, Kathy Liebert, Cyndy Violette and Phil Ivey. The oldest player to ever have made a World Poker Tour final table, eighty year old Tony Grand, has also been able to dodge the minefield to this point and the main table has some potential for warfare as well; 2006 WSOP bracelet winner Mark Vos is holding court there, but one player to his left is Annie Duke. It will definitely be interesting to watch these two (as well as the rest of the table) go at it this afternoon.
Hoyt Corkins has gotten off to a bad start due to a bad beat administered by a "teammate". Hoyt, who is being sponsored by Doyle's Room, was looking over a flop of 3-7-9, all of spades. Another player (who is also being sponsored by Doyle's Room) moved all in for around 15K and Hoyt was contemplating his decision for some time. Finally he made the call and surprisingly turned up an Ace-Queen off suit, with neither being a spade. As it turned out, Corkins had made the right call; his opponent turned up Q-J of clubs! The turn was innocent in a deuce but, as the unknown player stood up to leave, the Jack came on the river to save him. "I had him read right," Corkins commented. "He may have had a high spade, but if he has the flush already he doesn't make that move." He accepted the condolences of his "teammate" who commented, "I should be going home now. I got lucky."
On other fronts in the Amazon Room, there is some confusion over the dotnet/dotcom issue. Harrah's has now determined that any shirt, hat or jacket that displays a website has to have a "dotnet" sticker on it. Some players have simply dodged this issue by simply having the website/poker room name alone, without either a net or com. Now the floor personnel are going around and dispersing quickly made stickers that have a "dotnet" on them to cover their backs. This has led to some interesting discussions around the table.
2006 WSOP final table finisher Bryan Micon protested the decision to plop a "dotnet" on the hat he was wearing. His main contention was that, since the site he was wearing doesn't have a "dotnet" side and is simply an online forum, that he shouldn't have to put the sticker on. This caused some interesting discussion from the floor personnel and a $20 side bet between Micon and one of his table mates. Eventually the decision came down; there would be no "dotnet" on Bryan Micon (for the record, Micon collected on the bet).
My colleague John Caldwell has some interesting insights on this "dotnet" deal and, to be honest, I have a split idea to the issue. It just goes to show how quickly things can change, even this late in the game, on Day Three at the World Series.