WSOP Updates – This Just In - Robert Varkonyi is Not Lactating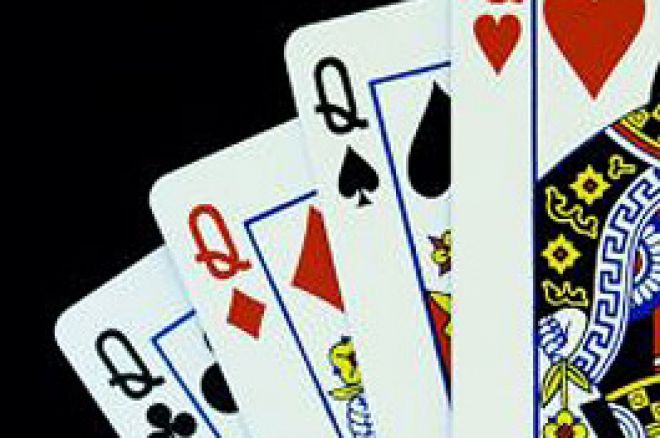 I spot Robert Varkonyi somewhere behind his mountain of chips, and stop by to see how he's doing. Many people don't give Robert's play much respect - Phil Hellmuth even promised on the final day of the 2002 event that he would shave his head if Varkonyi ended up winning (Varkonyi did win, and Hellmuth kept his word). Although he receives his fair share of criticism from poker fans, he is one of the nicest and funniest guys who you will ever meet.
"38,000," he tells me before I even have to ask. It's late in the second level of the first day, and Varkonyi is one of the chip leaders in the room.
"Where's Olga this year," I ask the 2002 World Champion. His wife, Olga Varkonyi, outlasted Robert last year and finished in an impressive 238th place, falling late as a big stack after she suffered a bad beat.
"Olga's at home, with the new baby," he tells me. "We just had had one, 11 weeks old, Valerie Lucky Varkonyi."
"Congratulations," I tell him. "How come you get to play and she has to stay home and take care of the kid?" I ask Robert.
"Well," pauses Robert pondering an answer, "Because she's lactating and I'm not," Robert responds with a completely straight face, pointing to his chest.
This, folks, is why I love Robert Varkonyi.