WSOP Updates – Following Some Favorites And Some Animosity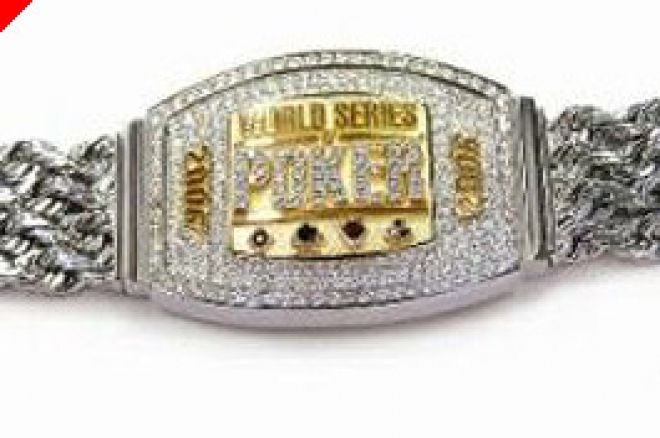 As the second Day Two for the 2006 World Series of Poker Main Event kicked into action on Wednesday, the remaining 1600 players are battling to join the 500 or so survivors from yesterday's warfare. As I checked around the room, there are still several prominent professionals still doing well and just a little bit of animosity beginning to come out of the players.
Ted Forrest is one player who has been hovering around his starting stack of around 45K. The 2006 National Heads Up Champion can't seem to catch a hand early as he has been folding for the most part. He does have Bryan Micon at his table as well and Micon (if you will remember from his trip to the final table earlier in the World Series) is keeping everyone loose at the table and playing well also.
Several pros I have been keeping track of have moved up slightly from their starting positions. 2002 World Champion Robert Varkonyi has been adding to his chip stack nicely, as has Paul Wolfe. John Gale is battling along with around what he started, as he has the cagey veteran Charlie Sewell on his left with a mountain of chips. It is keeping John from seeing as many hands as he would like as Sewell is looking up most anyone who comes into a pot. Cecelia Mortensen was able to double up to around 30K after her eights held up against A-10.
With the official numbers announced to the players (8,773 players, a prize pool of $82,512,162, 873 players getting paid and first place getting $12 million), there is a little animosity beginning to show out of the players. The "oohs" and "ahs" come as players either draw out for their hand or suffer an incredible beat that knocks them from the tournament. Two PokerStars players hammered back and forth at each other (and split the pot) and another player was indignant after having a clock called on him. With a board showing 10-6-3, he got the clock after only a couple of minutes by his opponent and pushed the clock to the edge before calling. His opponent had caught the top pair with K-10 of spades; the player who the clock was called on triumphantly turned up pocket Jacks for the lead. After the board blanked, he chided his opponent, "You moved all in with that? King-10? You deserve to lose that hand." It was a tough decision and perhaps not the best; the player with the K-10 only had slightly over 2000 chips and was out soon after that.
This type of animosity might be seen as the days roll by in the Main Event. With so much at stake, there is going to be some hard fought hands and some hard feelings before we reach the end of the tournament. Right now, it's all in getting the field down to the final 1000 or so players who will determine just who takes some money home from this year's event.