WSOP Updates: Notable Women Starting Day Four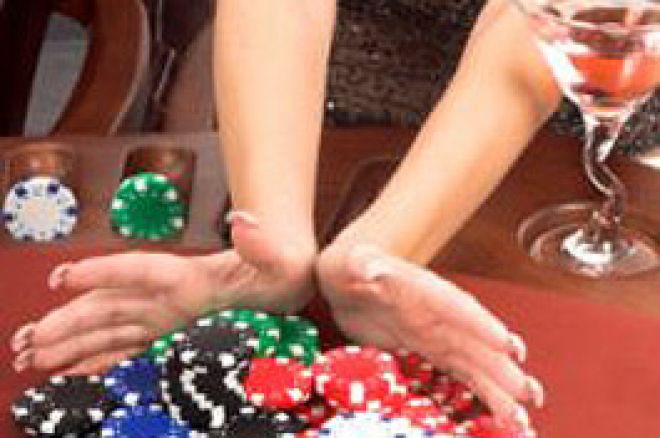 As brutal as yesterday was for many of the notable men, Day Three was kinder and gentler to the notable women in the field. Many of poker's top name women still remain to battle it out on Day Four. During yesterday's WSOP Day Three, the record WSOP starting field of 8773 players finally whittled down to the money. Today's remaining 481 will be starting out with a minimum payday of $26,389.
While there are many notable women starting in the field in today's field, some will be facing, and have faced, an uphill battle when play began. Melissa Hayden started as the second smallest stack in the field with just 16,000 chips and was one of the first casualties of Day Four. And two time WSOP bracelet winner Susie Isaacs has little room to move, starting the day with 23, 500 chips.
On the other end of the spectrum, WSOP bracelet winner Annie Duke started today with 180,000 chips. Duke had a 10th place finish in the main event back in 2000. To appreciate the growth of poker, the 2000 starting field was 512 players which was appreciably smaller than the 876 players that will make the money in the main event this year.
WSOP bracelet winner Kathy Liebert started the day with 126,000 chips. Liebert currently tops the list of all time women money earners, cashing in over 130 tournaments during her career. Liebert has cashed twice in the WSOP Championship Event, finishing in 17th place both in the 1998 and 2000 main events.
Another well known WSOP Bracelet winner, Cyndy Violette, started with 42,000 chips today. Violette has cashed twenty times in the WSOP, but before this year she had surprisingly never cashed in the Championship Event.
Cecilia Mortensen, who made last year's WSOP Ladies Event final table, and Allen Jaffrey Shulman, poker playing wife of Card Player owner Barry Shulman, also survive for Day Four, starting with 48,500 chips and 50,500 chips respectively.
The woman sitting with the most chips starting Day Four is one of poker's relative unknowns. Debra Lalor has had three minor money finishes in major tournament play; none of them in NLHE. Lalor, from Sacramento Ca., will start today with a stunning 555,000 chips, already putting in her personal best performance on the felt.
Good luck, gals.