Binion's to Host Inaugural World Poker Dealer Championships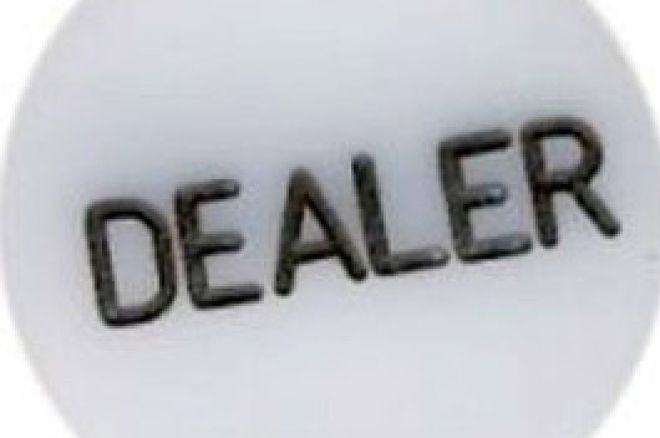 Poker dealers play the game, too. Usually very well --- the ranks of pro players who began as card dealers includes Johnny Chan, Scott Fischman, Mike Matusow and Layne Flack. And now, Binion's Gambling Hall and Hotel in downtown Las Vegas and Poker Player Newspaper, found in casinos across the country, have joined forces to create the first-ever 'World Poker Dealer Championships,' scheduled for Binion's September 24th - 28th .
The World Poker Dealer Championships will consist of a series of events, each with a $1,000 buy-in, covering several poker forms. Limit Hold'Em, No-Limit Hold'Em, Omaha Hi/Lo and 7-Card Stud are the four events already scheduled. Also of note is the high return rate of the prize pool: 97% of the entry funds will be awarded as prize money.
But rather than a small, token "dealer" tournament that's actually open to all casino employees, as is the case with WSOP's long-running dealer event, this one is dealers-only, and it's not open to just everyone.
"All casinos and public card rooms worldwide are invited to send one official representative for each game," according to Stanley Sludikoff, the publisher of PPN. "They must be currently working at the club and have been a dealer there for at least six months." In addition, all players will be required to wear the uniforms/name badges of their home casinos, and each player will "compete for the honor of their club." They'll take home the bragging rights as well as the winner's cash, plus the chance to defend the following year --- the World Poker Dealer Championships are scheduled to be an annual event.
Potential entrants can obtain more information on the World Poker Dealer Championships by contacting Jim Delorto, Binion's Director of Poker Operations, at (800) 937-6537 or email jdelorto@binions.com.
Ed Note: Win a seat to play on TV's 'Poker Dome' only at Mansion Poker.