Jamie Can Have Half - Court Injunction Freezes Half Of Record WSOP Purse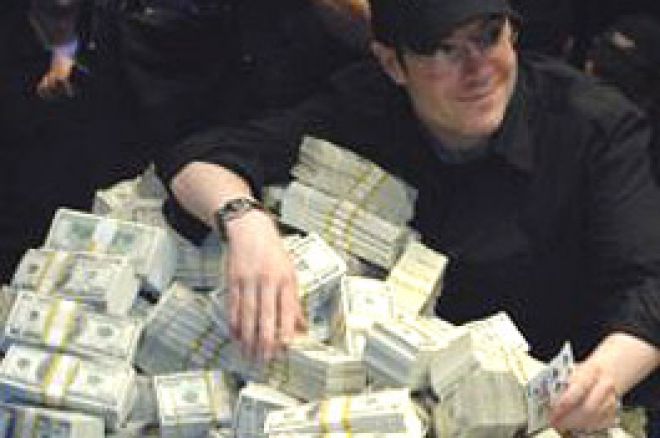 On Wednesday, the parties in the continuing drama behind World Champion Jamie Gold's victory at the World Series of Poker woke up to face an injunction that will hold up only half of the champion's prize pool from the tournament.
U. S. District Court judge Roger L. Hunt is expected to sign the injunction soon, stated Richard Schonfeld (who is the attorney for Bruce Crispin Leyser), that will continue to freeze half of the $12 million first place prize that Gold was able to capture in August. The injunction will continue to freeze half of that prize pool in the hands of the Rio in Las Vegas but will open up half of the funds for Gold to claim. Gold's legal team has until September 15th to challenge the injunction and currently it is unknown what action they will take.
In what has been one of the darker moments of an otherwise excellent World Series, it is alleged by Leyser that he and Gold entered into an agreement in July that whatever monies won by Gold during his play of the Main Event would be split between the two. This agreement came about due to their work together to recruit celebrities that would wear the Bodog name when they played during the tournament.
Allegedly, Leyser also has some documentation to back this up. A saved cell phone message could prove to be the "smoking gun" in the case. This message, in which Gold allegedly pledges to hold up his end of the 50/50 split, reportedly came to Leyser the day of final table play. If it is true and it can be proven, then there could be a huge mountain for Gold's legal staff to climb.
For now, $6 Million of the $12 Million at issue appears to be Mr. Gold's to collect, if he chooses to do so. The other $6 Million will stay right where it has been since the WSOP ended nearly a month ago – in the cashier's cage at the Rio.
Gold has acknowledged Leyser's help in recent interviews, and it appears the issue is not whether Leyser should get a cut – the issue is how much that percentage should be.
This process could take quite some time, given the speed of the Federal court system. Is it possible Jamie Gold will no longer be champion by the time this issue of how to split up 50% of his winnings is resolved?
Stay tuned to PokerNews.com for updates on this ever evolving story.
Ed note: You can keep all your winnings when you win at Bodog