Live Poker in Chicago – The Majestic Star and Resorts East Chicago Casinos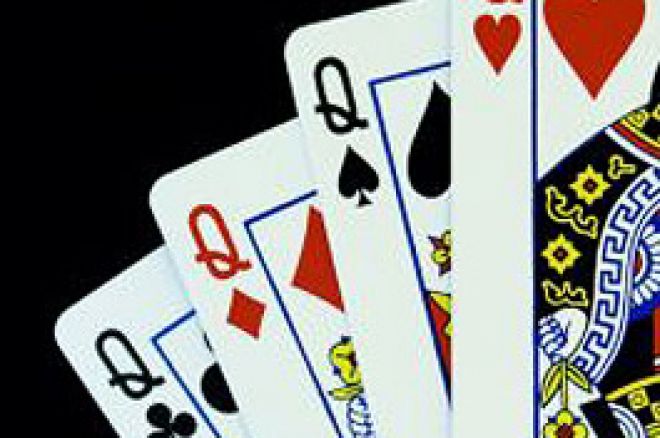 Although there is a wide spread of live poker rooms available throughout the Chicagoland area, Majestic Star and the Resorts East Chicago Casino are the two closest and most popular destinations. Both are located within an hour's drive of downtown and are packed on most weekends.
While I used to play quite regularly at both of these locales a few years back, I recently took a trip to revisit both of these poker rooms to see what new features they had to offer.
Majestic Star
The Majestic Star, formerly known as the Trump casino, boasts that it will spread any game that its players request. Poker Supervisor Mike DeLeon summed up the Majestic Star's mantra as the following: "If you spread the word, we'll spread the game."
The poker room itself is quaint, fitting in 21 tables. However, some of the tables are antiquated in that they are designed for stud, causing complaints among the dominant hold'em specialists that come to play. These stud tables have seating for only 9 and lack automatic shuffling machines, which results in dealers hand-shuffling between every hand.
While normally, this would not be a big issue, the Majestic Star charges time for its no limit games rather than a flat rake, making the amount of hands seen per hour an important factor in play. Furthermore, the time charge is relatively steep - $6/half-hour at their $1/2 blind, $100 restricted game, $7/half-hour at their $2/5, $300 restricted game, and $8/half hour at their $5-10, $600 restricted game. Along with no limit hold'em, the poker room also spreads 3/6 and 5/10 limit hold'em on a daily basis and a 3/6 pot limit Omaha game.
In addition to cash games, the Majestic Star features weekly tournaments at Monday at 7pm and Wednesday at 1pm for $85+15 with a $40 rebuy. It is also currently running a $25,000 freeroll for players who have the top hours in their player card promotion and promises to host some WSOP satellites for next year's event.
As far as the general atmosphere of the room, there is an eclectic mix of people to say the least. Because of the wide selection of games, the players range to those trying their hand at live poker for the first time to players who are making a steady living in the higher games. Similarly, the dealers and floorpeople are generally excellent, but there are a few bad seeds that have trouble regulating the games. I have frequented the Majestic Star on a number of occasions, and have seen verbal abuse, physical threats, and requests for new setups or table changes go unnoticed by the floor on more than one occasion. Whether this is an aberration or the norm is difficult to say, but one thing is for sure; actions that go unchecked at these tables (dealers giving advice on hands, players threatening to fight other players, table talk, rude floorpeople) would never happen at any upscale casino.
Resorts East Chicago
Resorts East Chicago on the other hand, maintains a much more professional atmosphere. Located less than five minutes away from the Majestic Star, it is a favorite among locals. One floorperson told me, "We have the friendliest staff – we get to know each player by name and game." A number of players with whom I spoke to agreed with this sentiment – there are a lot of regulars who frequent the room and the camaraderie amongst them seems to be very strong.
While Resorts is similar in size to Majestic star with 16 tables, it spreads a different array of games. Along with $1-5 stud, they spread $5/10, $10/20, and $20/40 limit Hold em games along with a $5/10 blind, $500 no limit restricted game with an $8 charge for time every half-hour. It also hosts a $10/25, $1000 minimum no limit game with no restriction and the same $8/half hour time charge, making it one of the biggest games in the Chicagoland area. It also has tournaments, on Tuesdays at 7pm for $150+$15 and Thursdays at 1pm for $200+$20.
Since the Resorts spreads higher stakes games, it tends to attract a more wealthy clientele, although there are still plenty of beginners and experienced players alike throughout the room. In my experience, the staff has always been very courteous and there usually seems to be a healthy flow of friendly banter between the players, giving off the feeling that you are playing in a home game.
Although the choice of casinos may be largely dependent on your bankroll and game selection, the Resorts offers a much friendlier and more professional atmosphere to play poker compared to its counterpart, the Majestic Star. While both charge a higher rake or time fee than online play, they offer nice alternatives for those who want to go face to face with their competition or are looking for something new. My recommendation: check these places out and see what they have to offer!
Ed Note: Check out Poker Ocean, and see what they have to offer