Mansion Poker Adds Team PokerNews Seat, Plus $3,000 Added – Read This!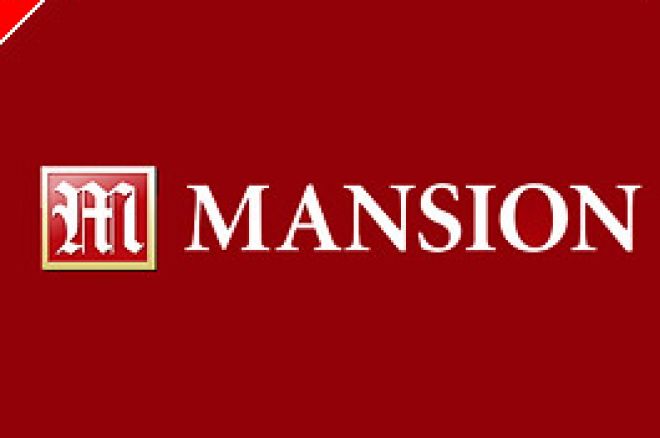 For those that continually scan the channels for poker tournaments, many of you may have run across the Mansion Poker "PokerDome" series currently running on Fox Sports. The event (about halfway through its 43 week run) qualifies players online at Mansion for an opportunity to take a million dollar payday at the series' conclusion. Now Mansion Poker
is offering another deal for PokerNews readers to join Team PokerNews at the Aussie Millions with a tournament that will give much more than the trip to the players.
While it may not be a freeroll, the prize pool that will be created will make the PokerNews/Mansion Poker tournament a very highly sought after prize. On October 15th, Mansion Poker will put on a $100 (plus $9 juice) tournament. Not only will that build a very large prize pool, Mansion Poker has added $3000 on top of whatever the tournament generates. Add to this that the winner of the tournament will also take down a spot on Team PokerNews for the Aussie Millions in January and, before the tournament even begins, there is $15,000 in cash and prizes available for the champion of the event!
Team PokerNews made a fantastic showing at the World Series of Poker Championship Event and, come January at the Crown Casino in Melbourne, Australia, Team PokerNews will attempt to take down the Aussie Millions. By being a part of Team PokerNews, winners of the prize package will earn their seat at the tournament, ten nights of accommodations at the Crown Promenade Hotel, and an estimated $2,800 for travel. There are also additional Team PokerNews gatherings to take part in and you can discuss strategy for the tournament with Team PokerNews captains Tony G and Noah Boeken.
Registration for the Team PokerNews/Mansion Poker Aussie Millions tournament on October 15th have already begun, so get in on the action by heading to Mansion Poker now to earn your way to Australia in January!