Poker Book Review – Hunting Fish by Jay Greenspan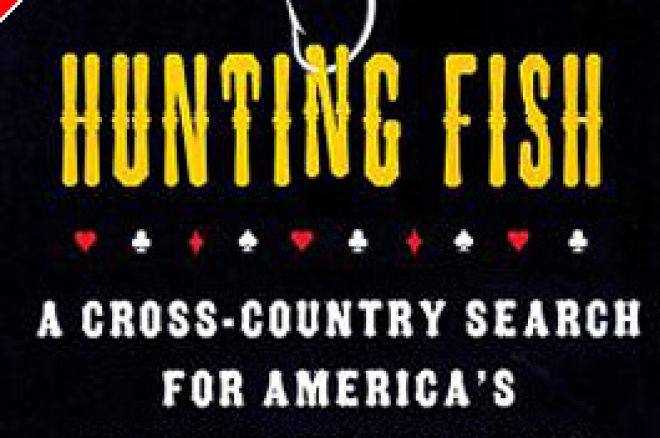 With the glut of poker books that have hit the market over the past few years, when I hear about a new poker book that is coming out, my usual reaction is, 'Do we really need another poker book?'.
Most of the books out in the marketplace today firmly occupy the strategy genre, and to say the least the market is flooded with those releases. Whereas each strategy book might have a unique thought or idea (or two), for the most part, the basic premise of those books are the same.
A breath of fresh air in the poker book world is the just released Hunting Fish by poker media darling, and part time Full Tilter Jay Greenspan. The premise is simple – Greenspan drives around the U.S. for three months, looking for any game he can find, and writes about it. The publisher (St. Martin's Press) picks up the bills, and everyone is happy.
More than just a long trip report, Greenspan's book is a journey report, and the journey is long, and has many twists. I'm not talking about the journey down I-95, or I-10, I'm talking about the emotional twists and turns the author experiences while playing against some of America's best, and many of America's worst poker players.
Greenspan experiences everything most poker players have gone through - big wins, big losses, waiting in strange places for games that never come together, playing in strip clubs, playing in secret rooms so secret, you're not even sure where you are – and writes about all of it.
While there is a lot of poker content in the book, the thing that sets this book apart is the way Greenspan relates his experience. I found myself several times thinking to myself 'Hmmm….Me Too' as I read the thoughts going through Greenspan's head.
The book is written toward a novice poker mindset, as this is a major publisher, and they have mainstream plans for this book. Those looking for pure hard core strategy content could probably find that elsewhere. There are plenty of lessons to be learned in this book, and they aren't the kind of lessons most books write about, which is what makes this book unique.
At one point in the book, after Greenspan has had a particularly great run, and after having that run against the best in the world at the L.A. Poker Classic, Greenspan asks himself the question that nearly everyone who has played for a living asks themselves at one time or another "Do I really want to do…..this???".
Hunting Fish is a worthy read, and the rare welcomed addition to the poker bookshelf. Greenspan says what most players have thought, and I would think most poker players can really relate to what goes through his head. The lessons relayed in this book have nothing to do with playing Ace-King, and everything to do with playing oneself, which are often the hardest lessons of all.