Poker Stars' 'World Championship of Online Poker' (WCOOP) Starts This Weekend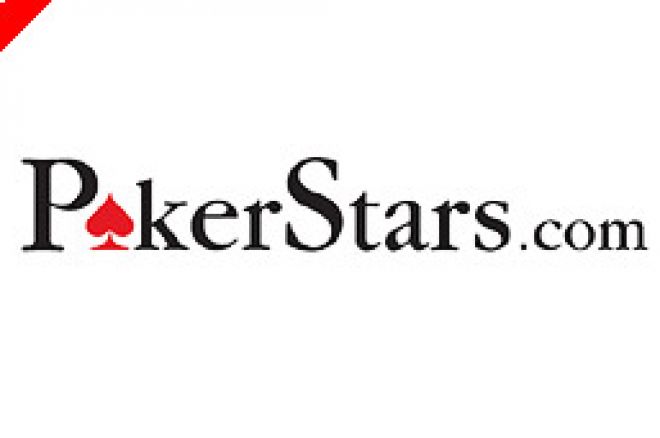 $10,000,000 in total prize money... guaranteed. Four events with individual guarantees of a $1 million or more in prize money, ending with an October 1 grand finale serving up at least $3 million to those who cash. And $1.5 million in free seats through various VIP Club and Frequent Player Point [FPP] freerolls.
It's time for Poker Stars' annual celebration extravaganza, the World Championship of Online Poker. This year's packed lineup, the fifth annual edition of the WCOOP, includes 18 events spread over 16 days, both (along with guarantee prize pool) setting all-time records. It runs from September 16 through October 1, with at least one event starting every day of the 16-day run.
WCOOP events reflect what's popular in the poker world, and this year's lineup offers a worthy mix of games. The WCOOP kicks off with Saturday's $200+15 Razz tourney (with a $100,000 guarantee), and it includes a welcome selection of event choices. Besides the Razz kickoff, other poker varieties on tap are Hold'Em, Omaha, Seven Card Stud, and H.O.R.S.E. The H.O.R.S.E. event, slated for Saturday, September 30, mirrors the WSOP's H.O.R.S.E. event in its attempt to attract a high-end lineup; its $5,200 buy-in is the steepest single entry fee among the 18 WCOOP events, and the tournament will be hosted by Barry Greenstein.
Of exceptional note is the mix of events offered, including pot- and fixed-limit events, plus high-low versions of Omaha and Seven Card Stud. Variety is the key, and it's a pleasant sight. Unlike the many land-based poker extravaganzas that have shifted to a "no-limit only" approach, the WCOOP offers a true mix of poker's most popular games. Only three of the 18 events are strict no-limit Hold'Em freezeouts, while a fourth is a re-buy Hold'Em event.
The buy-ins also offer several options, from that pricey H.O.R.S.E. entry all the way down to the $320 ($300+20) and $215 ($200+15) levels, which combined make up nine of the 18 events. Even better, satellites and freerolls for each of the events have already begun, so every Poker Stars player will have at least the chance to make it into a WCOOP event for a very affordable fee. It's the World Championship of Online Poker for a number of great reasons, and for the next two-plus weeks, Stars is the place to be.
No one knows, of course, who'll be the next record-setting online prize winner. A big star with TV cred? One of Stars' vaunted Internet hotshots? Or a total unknown? In 2004 it was Ragde who won almost $425,000 in the main event, and last year it was Panella86, with a record-setting first prize of $577,342. This year, the main-event winner's treasure is all but sure to eclipse that record.
Complete information on the WCOOP event lineup is available at pokerstars.com/wcoop/. We will bring you all the action of the WCOOP, so stay tuned to PokerNews.com for more updates.