Senate Leaders Finding Roadblocks To Online Gaming Legislation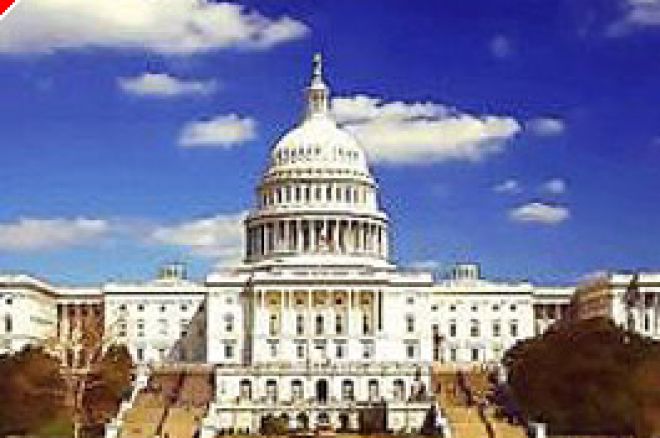 This summer has seen quite a bit of noise regarding the outlawing of Internet gaming and poker. In July of this year, the House of Representatives passed the Internet Gaming Prohibition Act, which would put strict guidelines on financial transfers from United States banks and also force those financial institutions and Internet Service Providers (ISPs) to monitor the activities of their customers. The bill passed with very little opposition in the House, but the story hasn't finished there.
As with every bill that passes through one branch of Congress, there has to be a correlating bill in the opposite branch (in this case, the Senate) that indicates there is a solid bill that can be sent to the President to sign. Even if there are two bills in each branch, they must be reconciled so that they read the same and then must be voted on again by each branch before they go to the White House. With the Internet Gaming Prohibition Act, there has been no legislation that has been enacted in the halls of the Senate and there has been some difficulties finding a way to work it through.
Last week, Senate Majority Leader Bill Frist (R-TN) attempted to attach legislation that would prohibit Americans from using credit cards for the payment of gambling purposes to the latest Defense spending budget for operations in Afghanistan and Iraq. Frist, along with longtime Internet gaming opponent Jon Kyl (R-AZ), attempted to attach the legislation but was met with vociferous opposition and the measure failed.
Senate Democratic Leader Harry Reid (D-NV) has come out and said he would oppose any linking of the Internet legislation. Any linking of an Internet gambling bill to another bill would be "unfortunate" in Reid's words. The ranking Democrat on the Senate Armed Services Committee (the committee that would review any legislation before sending it to the Senate floor, in the case of the Defense bill), Sen. Carl Levin of Michigan, stated that, "It's not germane…it would make the (defense) bill out of scope. It's a totally out-of-scope provision."
A spokeswoman for Sen. Frist, Amy Call, has stated that Frist and his staff are still trying to push the legislation through before the end of the fall session of Congress. Rather than being so fast to push the legislation through, though, they haven't logically looked at the situation. For example, they haven't looked at the legislation proposed by Rep. John Porter of Nevada, which calls for an eighteen month study of the situation.
This legislation is supported by fifty other members of the House of Representatives and has been looked at favorably by the two Senators from Nevada, the aforementioned Reid and fellow Republican Senator John Ensign. The highly respected Washington Times has even come out in an editorial stating that Sen. Frist's efforts circumvent the American process of discussion and debate and are encouraging the Congress to take a full look at the subject.
By making the attempts to push legislation through, Sen. Frist is simply playing the politics of Washington. If he can get the bill attached to legislation that is definitely going to pass (such as a Defense spending bill or another easily passable bill), then he has achieved something that the Republican Party has been pushing for some time now. If he either doesn't get it attached or fails to get the legislation passed on its own merits, then he can point at this move and say that he at least tried to do something about it. It may seem like a slick political move which has so far been stymied, but there could still be much to worry about before the end of the current Congressional session.
While the flurry of activity continues in Washington D.C., the Poker Players Alliance is staying on top of the issue. "The PPA is working through a variety of lobbying and public relations maneuvers against this effort from Sen. Frist," said PPA spokesman John Pappas. "Right now, we feel strongly that we have prevented his drive to do this, but there is always a chance it could happen." PokerNews will continue to keep an eye on this ever-evolving situation and keep readers abreast of any changes that come before the end of the current Congressional session.