Are you Sure you Want to Make the Final Table of the World Series of Poker?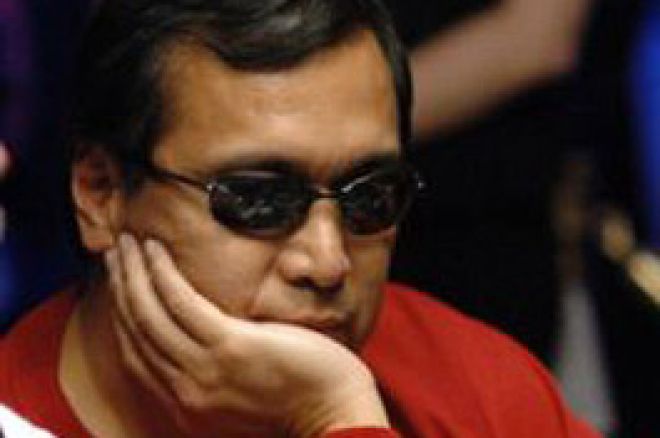 Fame is thrust upon people in strange ways. People can either be in the right place at the right time, or the wrong place at the wrong time. Either situation could make you famous.
Everyone famous agrees – it changes your life. The more famous you are, the more your life changes. Many public figures have even said that when you are famous, 'your life is no longer your own'.
When a player enters the Main Event of the World Series of Poker, on some level he or she thinks, believes, or fantasizes that they can actually win. Inevitably, this leads to brief thoughts of what life would be like if they did win. How their life might change. How their life may no longer be as private as it once was, and people may actually start to take interest in their affairs. If a person doesn't want such scrutiny, maybe they shouldn't enter the World Series of Poker.
On Monday, San Antonio police presented a significant portion of the evidence they have in the illegal bookmaking case they have spent months building against sixth place Main Event finisher Richard Lee.
According to the San Antonio Express, Lee was known in San Antonio as 'The Chinaman' in San Antonio gambling circles, and was known as the 'biggest bookie' in San Antonio. An undercover officer signed up for a sports betting service, and according to police wound up calling local San Antonio phone numbers to place some of his bets. Lee was allegedly the head of a sports betting site called betbsbnow.com, which purported to be based in Costa Rica. Police discovered multiple bank accounts in Lee's name in San Antonio, as well as multiple bank accounts in the names of Lee's colleagues. All of the accounts appear to have been used to manage the betting operation, according to authorities.
Interestingly enough, police have presented their case, but not taken Lee into custody yet.
Between Lee's alleged gambling operation, and the Jamie Gold lawsuit, one has to wonder if any more dark clouds will rise over the past or present dealings of this year's Main Event final table participants.
One thing is clear. When you make the final table of the WSOP, your life may no longer be your own. Are you sure you want to make the final table of the WSOP?
Ed Note: We're sure you want to give Pokerroom.com a try.