WCOOP #4, $200+15 NL Match Play: 'spawng' Becomes First Ever Two-Time Champ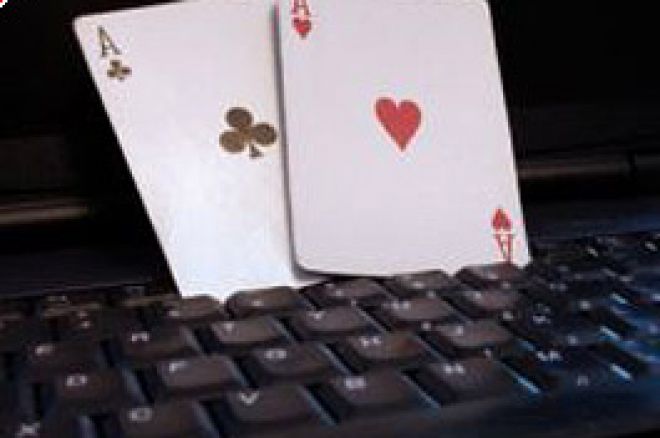 Event #4 of Poker Stars' fifth annual World Championship of Online Poker was a treat for aggressive players, as it was time for the $200+15 No-Limit Hold'em Match Play event, a single-elimination tourney of heads-up matches. This event carried a nominal guarantee of $300,000, but was expected to reach the pre-tournament cap of 2,048 entrants, which it did well before action began. This generated a pool of $409,600, with a first-place prize of $69,632 to be awarded to the fortunate and skilled soul who could manage the trick needed to triumph, the winning of 11 straight matches. One eighth, or 256, of the entrants made the cash, requiring starting with three consecutive wins.
With over 2,000 players on hand, who would have predicted that the final table would match two players from the same mid-sized Canadian city? And that the event would also produce the WCOOP's first-ever two-time winner? Both things happened here, when 'spawng' topped 'k-knuts' for the win. Both finalists also hailed from the greater Kelowna, British Columbia area, perhaps a poker-talent hot spot in the making.
Perhaps the shared location contributed to the final-table cameraderie, because the two players agreed to a chop on the first hand of the final table. The tournament format was conducive to this type of deal, as the players quickly agreed to leave the minimum required $10,000 (and bracelet) up for grabs, and ensured themselves each $48,248 in winnings. In the end, spawng twice built up a big lead, losing it the first time after failing to connect with A-K in a race against pocket eights; the hand pulled k-knuts back to a dead heat, but spawng quickly reestablished control, regaining a 3:1 chip advantage after winning a series of smaller and mid-sized pots. On the final hand, spawng found pocket kings, and pulled k-knuts deeper into the hand with a small pre-flop raise. k-knuts held 10-9, and when the flop came 9-5-3, was presumably in good shape with top pair. spawng overbet the pot, hoping k-knuts had caught a piece and would call, and that's what happened. Already ahead, spawng closed the deal on the turn when a set-making king dropped, and the spade jack on the river was moot.
spawng's previous WCOOP win came in 2005 Event #13, in pot-limit Omaha. But how he and k-knuts made it to the final heads-up match was also part of the tale.
Quarterfinals
The quarterfinalists were, in order, 'Beatiful Man', 'Bettishldum', k-knuts, 'Piquette', 'Purr Of Aces', 'Sirens', spawng and 'YdotheyPLAY'. Each of the players had already notched eight straight triumphs, and began their ninth matches with $384,000 chips each, the accumulation and increases from the previous battles. In the quarters, Beatiful Man played Piquette, Purr Of Aces tangled with k-knuts, Bettishldum clashed with YdotheyPLAY, and the game between spawng and Sirens completed the bracket.
YdotheyPLAY and k-knuts established early leads in their matches, but it was Beatiful Man who became the first semifinalist, knocking out Piquette. On the deciding hand, with the blinds at $2,560/$5,120, Piquette opened from the small blind to $20,480, Beatiful Man reraised to $51,200, and Piquette called. Piquette pushed after the 2-6-7 flop for his remaining $253,000, and turned out to have been on a bit of a steal pre-flop, holding a J-7 which translated into top pair. However, Beatiful Man held 6-6 for a set, made the easy call, and after the 9-7 turn and river completed the board for the set, Beatiful Man moved on.
YdotheyPLAY notched the second quarterfinal knockout after steadily building upon that early jump. On this match's last hand, Bettishldum, reduced to $84,480 after several big hands fell YdotheyPLAY's way, made a mininum raise over YdotheyPLAY's big blind holding pocket threes. YdotheyPLAY held 10-7 and made the call, and flopped an open-ended straight draw when a rainbow Q-J-9 arrived. Bettishldum made a semi-bluff push with the threes, technically still ahead, though when YdotheyPLAY made the call with the straight draw, it was clear additional outs were also in play. The turn was a meaningless five of spades, but the king of hearts dropped on the river, making YdotheyPLAY's straight and sending Bettisldum out with quarterfinalist money.
The other two quarterfinals lasted much longer, with k-knuts and Purr Of Aces hooking up in the wild one. The lead swapped back and forth several times on huge all-in hands, and at one point Purr Of Aces had taken an 8:1 chip lead, and was on the way to the semifinal when a string of bad beats and worse luck ensued. K-K fell to A-5, 7-7 fell to a suited Q-2 on a rivered flush, and then a J-high flush fell to an A-high flush held by K-knuts. Purr Of Aces' final few chips disappeared when his Q-3 fell to 6-3, when a six flopped and no other helping cards appeared.
The longest quarterfinal featured eventual winner spawng, who had built up a sizebable lead in this one as well, amassing a $593,000-to-$174,000 lead over Sirens. The match's final hand saw Sirens limp from the small blind and spawng check, and the flop was an innocuous Js-3d-5s. Sirens bet the pot ($25,600), spawng raised to $38,400, sirens moved in for his remainder and spawng made the call. Both had made top pair, but spawng had a ten kicker compared to Sirens' four, and a nice on the turn and a three on the river made both players two pairs but brought spawng's ten kicker into play. Exit Sirens, and four semifinalists remained.
Semifinals
Polar opposites marked the semis, no Canadian-themed puns intended. One semifinal was a marathon, while the other lasted all of... five hands. spawng and Beatiful Man's match ended almost before it started. Beatiful Man called spawng's small pre-flop bet, then check-raised to $81,920 after a dangerous A-6-A flop. spawng reraised to $143,360, but Beatiful Man wasted little time in making the all-in push, which turned out to be a steal badly mistimed when called by spawng, who indeed held the third ace (A-10), while Beatiful Man held only a suited 6-4, and was dead to runner-runner sixes. Runner-runner deuces dropped instead, and spawng was on to the final.
For k-knuts and Ydothey PLAY, five hands represented only a couple percent of what they would play. This semifinal featured conservative play early on, and both players amassed sizeable leads, only to watch those advantages wither away. Later on the players would trade stacks a second time on all-in showdowns, but two, three, four times --- the short stack prevailed and the match went on. Finally, with blinds at approximately $25,000 and $50,000 and k-knuts well in front, a crazy hand decided it, with the the last of the chips going after a 7-3-K flop. k-knuts held A-A, but YdotheyPLAY had K-7 and hd flopped two pair. Never worry, one last turnaround was in the works: a three on the river gave k-knuts the better pair, the river jack missed both players, and the all-Kelowna final was set.
WCOOP – Event # 4 - $215 No Limit Heads Up Matches. Final Results.
*1st: ($58,248): spawng
*2nd ($48,248): k-knuts
3rd ($22,528): YdotheyPLAY
4th ($22,528): Beatiful Man
5th ($11,264): Sirens
6th ($11,264): Purr of Aces
7th ($11,264): Bettishldum
8th ($11,264): Piquette
(*amounts based on two-way chop for remaining prize money)