Another One Down: William Hill To Deny all American Residents Action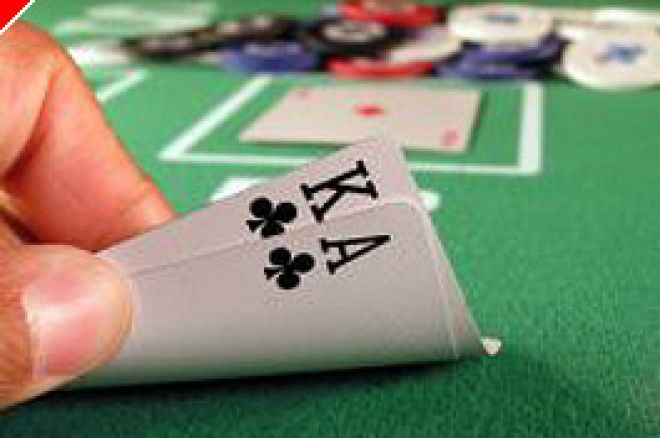 Adding into the host of sites that have already done so, William Hill announced on Tuesday that it will stop accepting bets from players with an American address or an American credit card on their poker and casino sites.
William Hill CEO David Harding stated that, for the foreseeable future, action from American players will be shut down due to the continued debate over the legality of Internet gaming in the United States. He also cited the recent arrests of two executives with prominent online bookmaker and poker sites as an additional reason that the organization has taken this step. While the legal minds of William Hill felt that there were no violations of law in taking American action on the virtual felt, Harding said that the specter of U. S. law enforcement wasn't worth the risk. With this said, though, he also made it clear that once the legal situation has cleared up, William Hill will welcome back American players.
While the action that Americans brought to the table doesn't amount to much for the British bookmaking legend (only approximately one percent of their online gaming revenue is traceable to the U. S., and only .5 percent of their overall action), the action taken by William Hill is significant in that, as one of the most prominent online sports books and gaming establishments, the industry (mostly based and regulated in England) is becoming a little gun-shy regarding the actions of American law enforcement. this isn't as significqant as it might seem in one sense, as William Hill has never accepted sports bets from this side of the Atlantic and, as such, would seemingly be outside the scope of the American radar. Rather than take such a risk, though, William Hill has decided to cut off all access to Americans instead of pushing the envelope.
William Hill joins a growing list of online gaming and poker sites that are taking this action and it is entirely understandable. With the arrests of David Carruthers, the former CEO of BetOnSports, and Peter Dicks, the former chairman of SportingBet, many online gaming companies have begun to shut down their U. S. action and have even foregone travel to America with the possibility of being jailed a highly probable option. It has even gone as far as organizational meetings and convention appearances located in the United States being canceled, rather than risking running afoul of the law.
It is becoming increasingly alarming that there is such de facto action happening in what is considered to be a free society. Rather than studying the issue (including regulation and licensing of the online gaming industry), the American government is using an antiquated law that does not have any enforceable option to scare many in the Internet gaming industry. They also use the force of legal persecution against freely traded companies on the London Stock Exchange, a violation of many trade agreements. While we certainly wish it was the opposite, hopefully Americans will return to William Hill (and others that have taken similar action) once the situation has been cleared up.