WPTE Names New Chief Financial Officer, Sells PokerTek Shares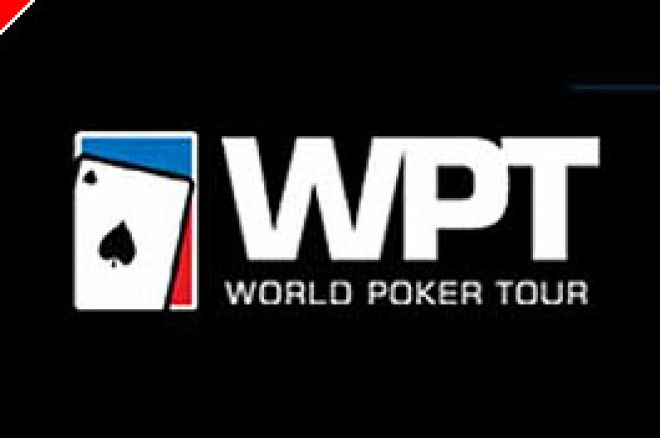 On Monday, World Poker Tour Enterprises announced a change in the leadership of the organization when it named Scott Friedman the new Chief Financial Officer of the company.
Friedman moves up from his position as Vice President of Finance and Corporate Controller at WPTE to take over the position formerly held by W. Todd Steele, who has moved on to a private equity firm. Friedman has been with WPTE since 2004 after his departure from Sony Pictures Entertainment and began his career with Arthur Anderson as a Certified Public Accountant. Steele will depart his position on October 30th to ensure a smooth transition in the position with WPTE.
"Scott has been a valuable member of our team since we took WPTE public and has been instrumental in helping grow the business over the last few years," said Steve Lipscomb, Founder and Chief Executive Officer of WPTE. "Todd has been a strong member of our management team, and we wish him well in his new endeavor. WPTE has become a fundamentally strong organization, with bench strength across our financial operations. As a result, we were able to promote from within, allowing us to seamlessly transition as we continue to grow our businesses and build shareholder value."
While making the announcement regarding the change in the CFO position, WPTE also announced that they had divested themselves of their stock holdings in PokerTek, Inc. PokerTek is the company that has developed the PokerPro hybrid poker table which merges computer technology with live game play and WPTE had held approximately 450,000 shares of the company's stock. The divestiture is expected to earn WPTE approximately $4.5 million for their third quarter 2006 fiscal year report.
Commenting on the sale, Lipscomb said, "We are pleased with the value that we have generated for our shareholders through our investment in PokerTek. We believe this is a good example of leveraging our brand and position in the poker marketplace to create successful partnerships. We expect to utilize the proceeds from the stock sale to further build our core media and online gaming businesses."
With the recent news of lawsuits against WPTE, the announcements on Monday indicate that the company is still going strong, but has some challenges ahead of it with all the issues. By year's end, hopefully all issues will be taken care of and the outside problems resolved for the company responsible for two of the premiere poker tours on television today in the World Poker Tour and the Professional Poker Tour.
Full Tilt is a great place to play. Just ask ½ the pros in the universe. Check it out.