Harrah's Announces 'Peer to Peer' Remote Gaming Systems for Casino Properties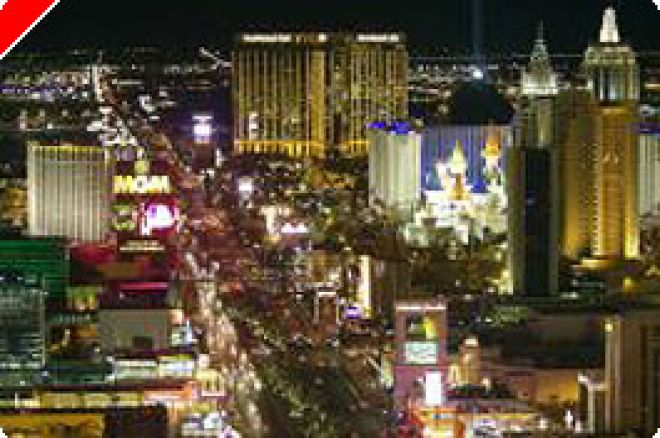 A new wave of interactive gaming devices allowing casino patrons to play poker anywhere on a casino's licensed property is on the way path to implementation, Progressive Gaming International Corporation [PGIC], a leading provider of technology and services to the brick-and-mortar gaming sector, has teamed up with Harrah's Licensing LLC, an affiliate of Harrah's Entertainment Inc., to develop and market the World Series of Poker® 'Peer to Peer' Texas Hold'em gaming system.
The new peer-to-peer system is designed to allow poker players to compete on a wired or wireless device, within the casino grounds, connecting to a secure Intranet server that controls and coordinates the action. Whether or not the system is designed to be all-computerized or will work in conjunction with a physically present, PokerTek-styled electronic table is unclear; both options are possible applications of the technology. The PGIC release notes that 'players will be able to play within the casino property at a bar, restaurant, and even poolside.' The idea is to create new gambling revenue from 'unused gaming space,' and to do so without displacing other revenue streams, such as slots or blackjack.
The system is also designed to be marketed to casino properties lacking the space to implement a physical poker room in other ways, and the announcement cites a 'potential global marketplace of other 5,000 legalized gaming venues.' The new system is also planned for submission to various jurisdictional overseers, such as Gaming Laboratories International.
PGIC will showcase the new peer-to-peer World Series of Poker game system at this November's Global Gaming Expo (G2E) in Las Vegas. Pending regulatory approval, the system will then be rolled it in 2007 and beyond, first at Harrah's casinos and later at other, non-Harrah's properties.
Ed note: Play against your peers at Tony G Poker