Lead Narrows In POY Race For Mizrachi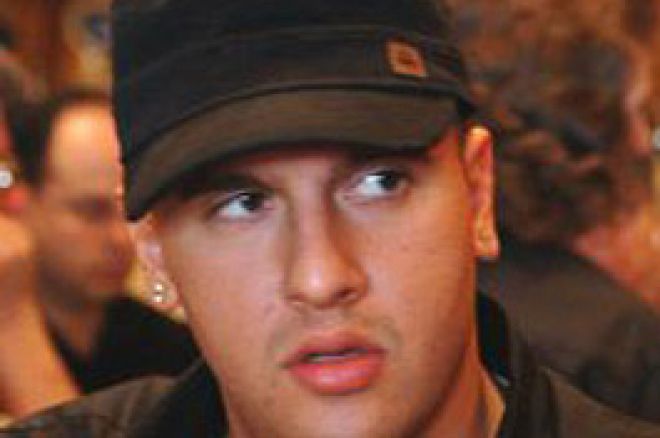 Entering into the late stages of 2006, Michael "The Grinder" Mizrachi continues to hold steady at the head of the pack in the 2006 Poker Player of the Year race. His once monstrous lead, however, has begun to shrink some.
Mizrachi built up this substantial lead as a part of what has been, for him and poker overall, one of the best year's ever. He has scored more points than anyone in the history of the POY race with ten final tables and eighteen overall cashes, which have added $2.3 million to his bankroll in the current year. With all of these achievements, however, he does have some challengers coming up the hill at him.
Taking over the second slot is Tuscaloosa, AL's Shannon Shorr. While not one of the most recognizable names on the tournament circuit, Shorr, the champion of this year's Bellagio Cup II Main Event, has demonstrated that he is one of the young up-and-coming players to keep an eye on. By finishing third at the WPT Borgata Open in September, Shannon hopped over two formidable professional players to draw the closest to Mizrachi than anyone has here in 2006. Even with that said, Shorr has his work cut out for him if he plans to catch "The Grinder" before December; he stares at a 1533 point deficit as October begins.
The next three players, while not earning any points for the POY race, did demonstrate that they are potentially going to prime themselves for the end of year stretch run. Third place Nam Le went deep in the field in one of the preliminary events at the Borgata and is a player that Mizrachi and Shorr have to keep their eyes on. Because Le will play pretty much every event on a tournament schedule, he could easily find his way back by Shorr and, with a big score, could be the next challenger to Mizrachi.
Fourth place Phil Hellmuth was pretty quiet for the month of September, but the star of this year's World Series of Poker, fifth place Jeff Madsen, seems to be holding steady to his promise to attend school and play locally at the same time. He made a solid 15th place showing in Los Angeles during August at the Legends of Poker mixed game event (half Stud high low, half Omaha high low) and is hands down the only player to consider for Rookie of the Year in 2006. What is most impressive about Madsen is that he is demonstrating a solid all around game by not just playing (and succeeding) in No Limit events but also tournaments other than Texas Hold 'Em. Once Madsen finishes his collegiate activities, he will be one of the most dangerous players on the tournament scene.
Sixth place John Hoang continues to grind out final tables and points. Hoang is definitely one of the most active players around and he added to his twelve final tables (which lead everyone in the POY race) with a final table appearance during the Big Poker October events at the Bicycle Club in Los Angeles. The only problem with these smaller events, however, is there sometimes aren't plentiful POY points earned for them. Hoang, though, has had an excellent 2006 with those twelve final tables, which have earned him close to half a million dollars during the year.
A new name makes an appearance on the POY leader board in the person of David Daneshgar, who lands in seventh place. David was one of the American players who had a tremendous run at the inaugural event of the third season of the European Poker Tour in Barcelona, where he finished fourth in a field that also included Phil Ivey, Jeffrey Lisandro and Noah Boeken. The points that Daneshgar earned there allowed him to leap over the remainder of the Top Ten in Allen Cunningham (eighth), Erick Lindgren (ninth) and David Williams (tenth), who were all quiet in September.
The shuffling in the Second Ten has been noticeable as well. In the positions from eleventh through twentieth, there are newcomers in EPT Barcelona runner up Phil Ivey (17th) and WPT Borgata champion Mark Newhouse (19th). They join other dangerous players such as WSOP double bracelet winner William Chen (11th), Kenna James (who is in 13th after his excellent start to 2006) and 2005 POY runner up John Phan (20th), who seems to be priming himself for a shot at the top of the POY race again this year. These players, with some championship play, could be entering the Top Ten sometime before the end of the year.
There is still plenty of movement possible in the POY list, however. Other than Mizrachi's substantial lead over Shorr, positions two through ten are separated by less than "The Grinder's" lead (only 1180 points). There are five major tournaments between now and the beginning of November which could have a significant impact on the POY race, not to mention the smaller events which will also award points. While his lead is significant, Michael Mizrachi still faces some challenges as the Player of the Year race will, more than likely, be a battle to the end.
Ed Note: Full Tilt have remained committed to the American player. Check them out.