Pacific Poker Offers A Shot At The Poker World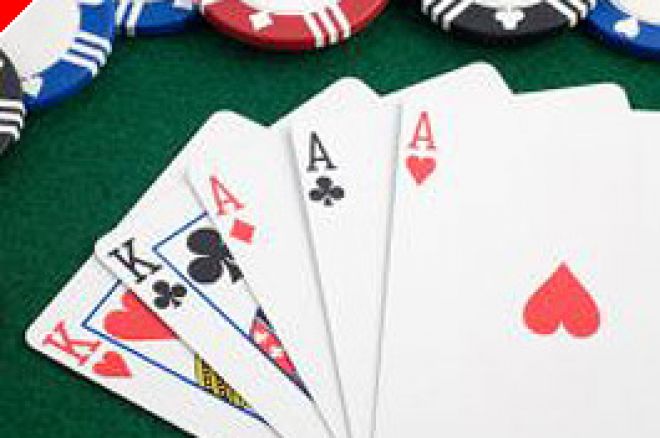 The dream of every online poker player is to earn their way into a major tournament. Whether online (as there are a multitude of online tournaments that have large payouts) or in a casino, the opportunity to take part in a big dollar tournament and potentially take down a large payday is the goal all poker players want. Pacific Poker is one of those poker rooms that knows this and has come up with an interesting promotion that can give you this opportunity.
Pacific Poker is offering the chance to some skillful players to parlay their online skills into a ticket into a major tournament and not just a WPT or WSOP event alone. The list of tournaments that are available for participation spans the globe and, with some tournament satellites available for a $1, offer an excellent return on investment for your online time. The prize packages available can total up to $15,000 and you have the chance to make much more than that by doing well in the individual event of your choice.
For the rest of 2006 and into 2007, Pacific Poker offers the winners of these special tournaments the chance to take part in tournaments around the world, including the following events:
World Poker Tour North American Poker Tour, Canada (October 2006)
Master Classics of Poker, Holland (November 2006)
Asian Poker Tour, Singapore (November 2006)
Dublin Poker Masters, Ireland (November 2006)
Showdown Poker Tour, Hamburg, Germany (November 2006)
St Maarten Poker Open, Netherland Antilles, Caribbean (December 2006)
Christmas Poker Week, Gothenburg, Sweden (December 2006)
Aussie Millions, Melbourne, Australia (January 2007)
Denmark European Poker Tour, Copenhagen, Denmark (January 2007)
French European Poker Tour, Deauville, France (February 2007)
Asian Poker Classic, Goa, India (March 2007)
Irish Poker Open, Dublin, Ireland (March 2007)
World Series of Poker, Las Vegas, US (June/July 2007)
The normal qualifiers for these tournaments starts at $40, but the sub satellites can be entered for as minimally as $1. There are also other deals involved (such as getting a free qualifier entry for buying into four qualifiers) that will offer a great deal for some players to possibly see the world and play poker at the same time! Be sure to head over to Pacific Poker to take your shot at this great offer.
Ed Note: Pacific Poker Does not take U.S. players at this time.