The Poker Shrink, Vol 11 - Continued Reaction to the Online Gambling Bill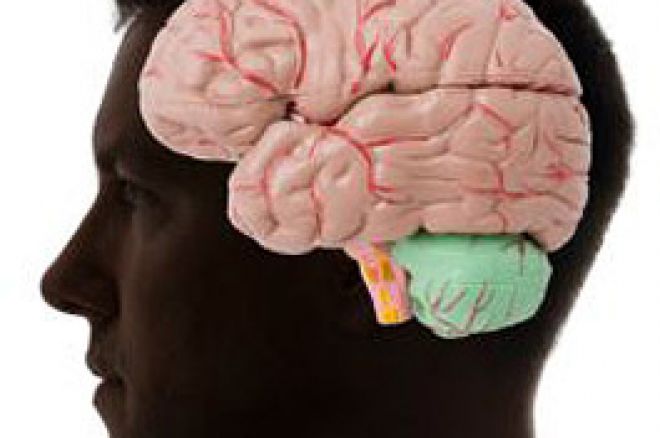 Last week's article was about the reactions to the Unlawful Internet Gaming Enforcement Act. Since then I have heard from several readers and poker buddies about another 'psychological' reaction to the possible pending shutdown of access to online poker for U.S. players. The question is: what are U.S. players doing with the money they already have sitting in their online accounts.
In light of the new legislation and its pending implementation, a reasonable prudent person might tell you that they have withdrawn the monies they have online. I, being a reasonable prudent person, will tell you that is exactly what I did with the money I had in my account at Party Poker. However, Party had already blocked U.S. players from playing cash games and tournaments when I cashed out, so my withdrawal was merely bookkeeping. Other players at Party had gone on a gambling spree before the cutoff date last Friday, rather than withdraw their funds. Low-limit cash games became classic 'no fold'em, hold'em' tables. Tournament numbers swelled with players 'going for it' with their remaining bankroll rather then make a withdrawal. Immediately after the Party Poker deadline (the actual signing of the bill on 10/13) the action at Party dried up to the point that they even cancelled the number one weekly event of the online poker calendar: the Sunday Million.
So what exactly was this behavior by players at Party and elsewhere to the new legislation all about? Well, actually it was neither an uncommon reaction nor unhealthy. Think of the reasoning behind having a wake instead of a funeral; or a bachelor (bachelorette) party the night before the wedding; or any event just before the end of an era (New Year's Eve, end of the school year, the moving sale….). We as humans tend to celebrate even at the brink of a disaster or at the end of an era. It is, in fact, a very normal reaction to change.
However, in this case, not everyone was celebrating or at least not everyone was celebrating the same way. I spoke to one professional player who told me he had spent "every waking hour" on [an online poker site] playing only the tables where players were "using up their bankrolls." How did he know? Well apparently the players were talking about what they were doing in table chat.
"It would be unfair to fish to call these guys fish. They were literally giving their money away. Instead of getting rivered or sucked out on, say one time in ten, which might be normal odds; at these tables it was almost as if they were playing their draws with the cards exposed. I never had a losing session and had several where I just had to cash out and take a new seat because my stack was just too intimidating to the newer players. It was like they were abandoning the sinking ship but leaving their valuables behind. I was just surprised there were so few sharks in the water with me."
In business this is called the "Titanic Syndrome" and it has two applications in the current post-internet gaming law era. First, the player's reaction is one we all should avoid as poker players. There is never a reason to stay at the table and toss those last few chips in before you go home. There is never a good reason not to walk away from a losing session before you go broke. There is certainly no reason to loosen up your game to suicidal limits simply because you are too lazy to cash out and move your bankroll to a new site. Lots of online poker sites are not closing but I have also witnessed looser play on those sites despite their assurances they are not shutting off U.S. players. Yes, it is human nature to react but it is poor poker play to bring outside pressures or news to your game and become a blind guppy after years of playing your "A" game. If you are guilty of this behavior, it's time to take a look at the level of professionalism you are bringing to the tables.
A second application of the "Titanic Syndrome" has to do with how the online sites have reacted to the new legislation or rather how they reacted before it was passed. I have said this before and dozens of writers have written similar words over the last six months. The new laws were not an iceberg that crept up on the online poker industry. None of this should have been a surprise to any enterprise that was engaged in sound business planning. The players may be engaging some weakness in their game when they go hyper-donkey with their remaining bankroll; the online sites have a lot more at stake and should not have been singing 'Nearer my God to Thee' when President Bush signed the Unlawful Internet Gaming Enforcement Act. There are psychological aspects to playing poker and to running a poker business; once again someone needs some business/poker therapy.
Questions and comments to pokershrink@hotmail.com