South Carolina Poker Bust To Disappear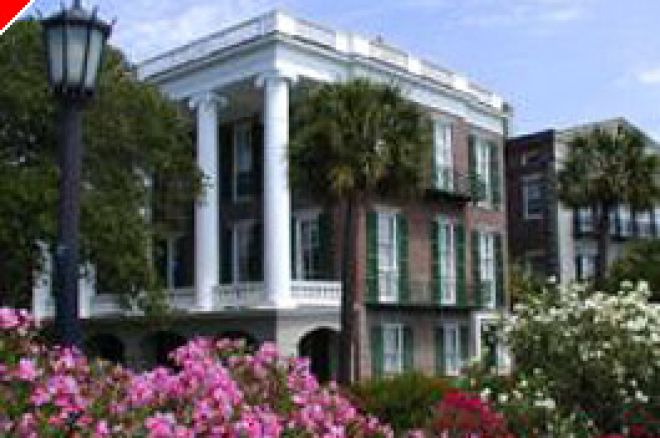 Earlier this year, a Mount Pleasant, SC poker game was raided by local police, with twenty two players being arrested for participating in it. Recent events that have occurred will eradicate these arrests from the public record and result in no punishment for the players.
In April, the twenty two players were arrested and four of them pled guilty to the charges brought against them. They paid a fine of $100 and the story was finished for them. The other eighteen, though, decided to push the issue in the courts of South Carolina.
The delays in trying the remaining players stemmed from the factor they demanded a jury trial. This was in an attempt to have the 1802 laws regarding the banishment of games that are played with cards or dice. At the time of their request for a jury trial, one of the players, Robert Chimento, commented, "The law was basically set in place way back in 1802 because of the morality of the times. Times have changed ... and this law needs to be changed.
The police stated that this was a high stakes poker game and the resulting raid netted over $8000 from the players and the residence. One of those arrested was 78 year old Amelia "Midge" Cheseborough, who was playing when the authorities actually busted into the residence. "It is really ridiculous because there are much larger games going on," she commented during the summer.
As of last week, however, there seems to be a resolution of sorts. The "South Carolina 18" and lawyers for the county have decided to settle the case out of court rather than go to trial. With the settlement, the charges will be dropped against the players and no further action should commence. The host of the game has actually sold his home and left the area, according to media reports.
What is interesting in this case is that, for the hundreds of man hours that the law enforcement authorities spent investigating the case and the return of the monies seized (surely a part of the settlement), what was achieved? The players lost their chance to challenge an outdated law and the legal side has to explain why they pushed the prosecution so far. In the end, no one will come out the winner and it will all just disappear.
Ed note: Bodog accepts Americans with arms wide open, and lots of pictures of attractive women. Sign Up Today.