Full Tilt Online Poker Series Begins Nine-Day Run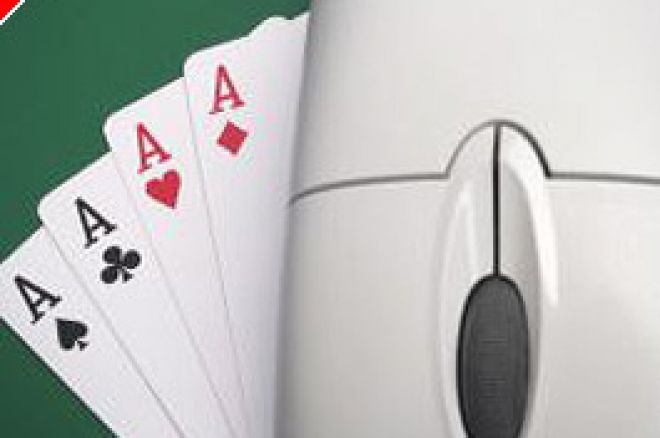 The Full Tilt Online Poker Series [FTOPS] returned yesterday with the first of nine daily events. This second FTOPS, hot on the heels of the first FTOPS in August, promises significant increases in prize pools and player participation, culminating in a $500+35 FTOPS Main Event with a guaranteed prize pool of $1 million, the largest in Full Tilt history.
While the FTOPS is still dwarfed by Poker Stars' World Championship Of Online Poker [WCOOP], which remains unchallenged as the preeminent online poker championship series, the FTOPS displays signs of popularity and growth. Five of the nine events on the slate offer prize pools of $200,000 or more, including the million-dollar finale. All told, the pre-tournament guarantees total more than $2.5 million.
Full Tilt's even tossing in its own Tilt-ish touch, as each of the nine event winners will be awarded a custom FTOPS champion avatar --- a helmeted football player in a gold jersey bearing "FTOPS" team lettering.
With the exception of the $535 main event, all the other FTOPS events feature $200+16 buy-ins. Full Tilt is also running a generous selection of options for players hoping to satellite into one of the coming events.
Here's the complete FTOPS schedule, with all starting times being Eastern Time (ET).
Date Time Event Buy-In Guarantee
Nov 11 4:30 pm Pot-Limit Omaha Hi/Lo $216 $100,000
Nov 12 6:00 pm No-Limit Hold'em $216 $500,000
Nov 13 9:00 pm Limit Hold'em 216 $200,000
Nov 14 9:00 pm No-Limit Hold'em (6 max) $216 $250,000
Nov 15 9:00 pm H.O.R.S.E. $216 $150,000
Nov 16 9:00 pm Pot-Limit Hold'em $216 $200,000
Nov 17 9:00 pm Razz $216 $75,000
Nov 18 4:30 pm Pot-Limit Omaha Hi $216 $100,000
Nov 19 6:00 pm No-Limit Hold'em $535 $1,000,000
Ed Note: Still time to get into Today's FTOPS event. Sign up at Full Tilt Poker Right Now..