Poker In Russia – 'Team Bendigo', Yellow Cards, and Lots of Cash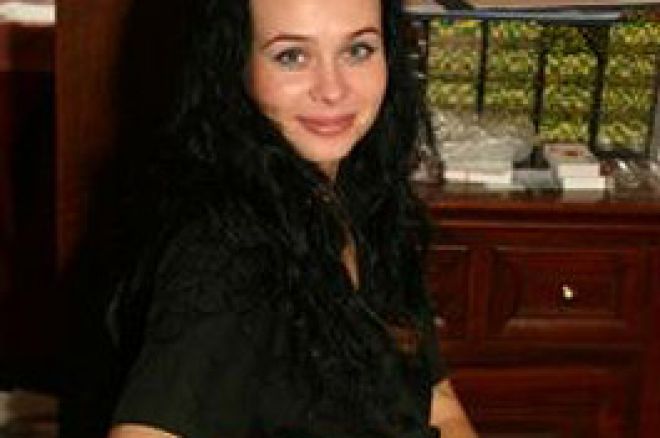 The world of poker continues to grow as people recognize the popularity of the game. One of those areas that have seen tremendous growth is in Russia, as witnessed by Mansion Poker's recent tournament event in the nation. Not only was it well received by all involved, it also introduced a couple of new elements to poker's world.
The Mansion.com Russian Poker Championship was played in October at the Korona Casino in Moscow and 130 players came to the felt for the tournament, which was eventually won by Vladimir Polishuk. While Mansion's sponsorship of the event wasn't different from other tournaments, it was interesting to see the length that Mansion went to for the event. Mansion trained a tournament staff that, from all appearances, was a high quality group that presented an excellent tournament. Led by Keith 'Bendigo' Sloan (the inventor of Speed Poker), the team was a first for the online poker room as they handled all aspects of the operation of the tournament, which was a first in that an online poker site hosted a live tournament in totality.
In what was, as far as this writer knows, another first for poker, there were dual tournament directors and both of them were women. Irina Fomkina and Natalya Kravtsova, two Muscovites, were in charge of the activities during the Russian Poker Championships and performed their duties with a professional zeal. The two twenty-something women are not rookies to the casino industry as they have a combined eight years of experience between them. From the start of the tournament, they demonstrated knowledge of the rules and commanded the respect of the tournament participants. They also showed that they as well have a passion for the game and want to see it continue on its highly successful path.
Finally, the implementation of an innovative penalization procedure was introduced which, quite honestly, would be interesting to see implemented in the rest of the tournament world. Instead of issuing verbal warnings (which can be sometimes forgotten or ignored), the Mansion Poker team used a two card warning system along the lines of soccer's penalization system. There were "yellow" and "red" cards that were used, with the yellow card serving as a warning and the red card resulting in a twenty minute penalty for infractions on the rules of poker. A popular Russian player, Valery Ilikan (who won two tournaments during the eleven day run of the events at the Korona Casino), was the only player to receive the red card, but he accepted his twenty minute penalty fairly well, according to reports.
With a highly competent tournament staff and two tournament directors that are respected for their work, perhaps we will see poker's appeal extended their appeal over the rest of the European continent in live events and potentially sweep the rest of the poker world as well.