Things About Poker I'm Thankful for This Thanksgiving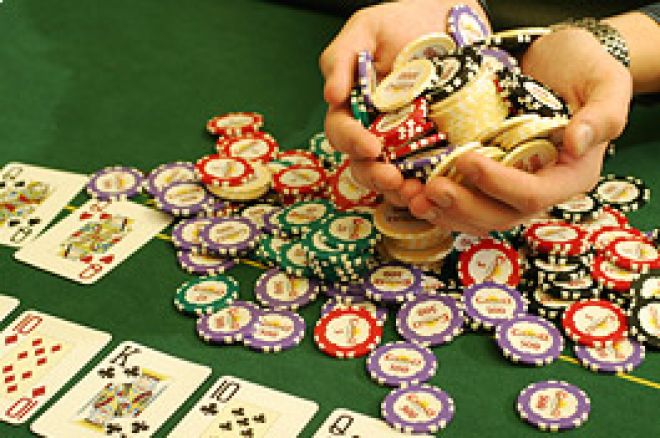 I decided, in the holiday spirit, to roll some things off the top of my head that I am thankful for in the world of poker on this day of thanks. The last couple months have been an emotional roller coaster for many in the poker world, but I still remember where we were 5 years ago, and with that – here are the things I am thankful for.
- Firstly, I am thankful The UGIEA did not kill online poker. Certainly, the legislation has had some very harsh effects on some of the people in our business. No way one can be thankful for that. But, I AM thankful that the legislation has, at least in the near term, allowed the business to survive. Rooms like Poker Stars, and Full Tilt have thrived, and the action at those rooms is as healthy as ever. Although players don't have as many choices as they once did, the choices that they have are vital, and appear to be around for a while.
- Young Pros emerging. It may be a short term trend, but the last few major tournaments have had a strong presence from the young internet poker stars of today. Like any game that is presented on television, poker constantly needs a new stable of young stars that people can begin to recognize, and more importantly the young online players of today can identify with. In all likelihood, many of these players have played with the young online stars in many an online tournament. The established faces of today's poker world are still incredibly important, but I think it helps the 'I can do that too' factor if these young internet pros make TV final tables. The culture of the online poker star grows daily, and I think online pros 'crossing over' into TV poker final tables is very good for our game.
- Poker Groups. Organizations like the Poker Players Alliance (PPA), the World Poker Association (WPA), and many others have shown the poker world in recent months that organizing can make a difference. Still a long way from where we need to be, the groups at least give players a mechanism to organize. As that mechanism becomes more accepted, the organizations will be able to have more and more impact on the issues that are important to poker players. These are non-profit companies that are doing what they do for the good of the game, and for that – I think we should all be thankful.
- The readers of this site. While I don't pretend to speak for everyone in this company, I don't know that I ever thought this site would get the readership, and global scope it has achieved over the last three years. Without the people that visit this site daily, we would not have been able to grow the way we have. Rest assured we are going to do everything we can to continue to make the reader's experience at PokerNews.com the best out there. Thanks for your loyalty.