WPBT and ESCARGOT: Two Seriously Fun Events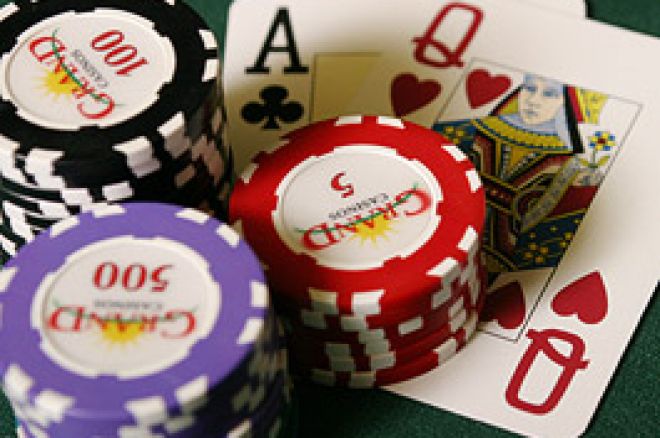 I'm not sure exactly when, but at some point poker became more serious. Bucking poker's sobering trend, two upcoming events have built reputations for reveling in the joy of the game.
During the second week of December, poker bloggers from around the country will descend on Las Vegas for the third annual World Poker Blogger Tour (WPBT) Winter Classic. Poker bloggers build powerful networks by linking with one another on the internet. The live WPBT events take those virtual linkages and forge lasting 'Brick & Mortar' friendships. The forging process, as witnessed during these events, involves lots of poker, drinking, discussion of craft, and teasing. And of course, the ultimate goal is to be able to remember enough of the weekend to yield a plethora of irreverent blog posts.
While most tourists try to give this group a wide berth, professional players and writers including Howard Lederer, Barry Greenstein, and Michael Craig have spoken at past WBPT events. Phil Gordon ran a charity Roshambo event for the bloggers earlier this year at the WPBT Summer Classic. Marcel Luske and Max Pescatori have been known to drop by.
Much of the weekend schedule is flexible allowing for many spontaneous outbreaks of cash games up and down the strip, but there is always time set aside for a blogger tournament. This year's tournament will be held at 1:30 pm on December 9th at Caesar's Palace. The Tao of Poker's Pauly will award the first player busted from the tournament with a DVD of the movie Gigli; which is also tradition.
In January another irreverent group of internet connected players will head for the Bicycle Casino for the ninth annual ESCARGOT (Extraordinary Southern California Annual RecGambling Outing and Tournament). ESCARGOT is a regional spin-off of BARGE which was borne from the early days of IRC Poker and the rec.gambling.poker Usenet group.
ESCARGOT is steeped in the BARGE tradition of almost obscene poker fun, exercised by some great poker talent. People that have made the money in past ESCARGOT events include writers Lou Krieger and John Vorhaus. Professional players Gavin Smith and Matt Matros also have scored ESCARGOT money finishes. And Suzan 'Sabyl' Cohen, the last woman standing at this year's WSOP Championship Event, honed her money winning ways at ESCARGOT.
ESCARGOT 2007 runs from January 11th through the 14th and features four official tournaments, but participants will also be availing themselves of the Bicycle's twice daily tournaments. Rumors of a Roshambo (rock-paper-scissors) event and Chowaha (a three flop variant of hold'em) ring games appear to be well founded.
For many, the popularity of poker transformed it from a great game to a serious business. It's comforting to know that there are still talented players out there that get together for ridiculously low buy-in events to celebrate the sheer joy of the game.